ADN'co Payments Insight – May 2018
Players' Strategy – PayPal Aiming for Both Small and Large-Scale Merchants
UNITED STATES – PayPal acquires the Swedish start-up iZettle for $2.2 billion dollars. A way for this group to consolidate their position and further reach out for small merchants. Read more
UNITED STATES – PayPal buys out Jetlore: AI-powered predictive platform helping the retail industry improve sales and customer loyalty. Read more
PayPal focuses on enhancing their skills as they keep acquiring specialised tech companies. Through buying out iZettle they will revive their mPOS activity (PayPal Here) and enjoy expertise from a player whose core business is to address the mobile POS checkout market. Their emphasis on complementarity was also highlighted when they acquired Xoom last year. As for Jetlore, the idea is to further build their expertise in predictive data analytics and attract larger-scale retailers.

These purchases by PayPal should help them meet expectations expressed by their BtoB customers, while proposing all-in-one services encompassing cross-channel approach, payments, and loyalty.
Mobile Services – Mobile Devices Paving the Way for Strategic Innovation
KENYA – Safaricom tests an instant messaging service via their m-payment app, M-Pesa. Read more
EUROPE – The Swedish Fintech Klarna expands their range of offers with a mobile app for PFM. Read more
Step by step, mobile media have become part of today's consumerism habits. Some industry players choose this channel to challenge rival offers, while others try to keep their "Mobile First" strategy going, turning these tools into one-stop counters featuring extensive ranges of services. Klarna and Safaricom intend to reach out for this value chain via relying on mobile devices.
Payment Card – Even More Payment Facilities
UNITED STATES – Splitit, ex-PayItSimple, proposes payment facilities applicable to debit card-based purchases. Read more
UNITED STATES – Apple would be preparing a co-branded credit card in partnership with Goldman Sachs. Read more
UNITED STATES – IKEA launches their IKEA Visa credit card alongside their loyalty program in the US. Read more
These examples show how much interest brands and retailers pay in adding payment facilities, be they credit-based or not. The point is to secure their customers' loyalty and increase average shopping cart amounts. For Apple, a new credit card could be a means to diversify their services and improve their visibility to stand up to their main rivals. IKEA, for their part, combine credit, Card-Linked Offers and cash-back for the sake of improving customer loyalty.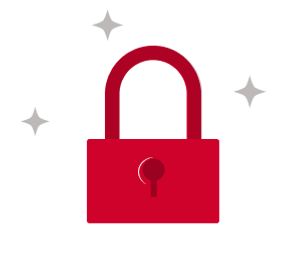 You do not have access to this article.