Insurance
Innovation
France
A School Insurance Also Covering Cyber-Harassment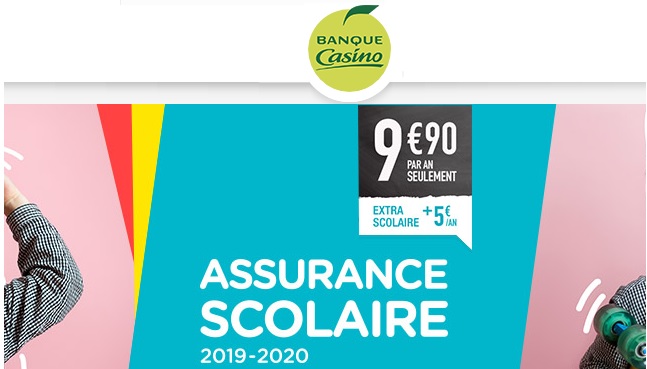 FACTS
As the new school year starts, Banque Casino launches an insurance offer for school children, and adds cyberbullying to their set of covered issues.
This school and extracurricular insurance offer includes different guarantees:

Civil liability,
Guarantees in the event an accident occurs,
Health insurance,
Legal cover,
Schooling support,
Coverage in case of cyber-harassment (with legal advice, psychological support and connection with e-reputation specialists).

Cost: €9.90 per year and per child + €5 when adding the extracurricular insurance.
A simple, more transparent, full-digital subscription process applies (no automatic renewal, no restrictive fees or conditions).
A CO-CREATED OFFER

Banque Casino updated their school insurance offer based on surveyed customers' expectations:

Lower costs
Guarantees covering healthcare costs
Instantly issued certificates
Simpler subscription process
CHALLENGES
Meeting customers' needs directly. Banque Casino stresses that this offer was built in response to customers' expectations: a survey was conducted when their strategy was being reconsidered. Protecting their children against these risks stood out as a priority for 26% of those surveyed.
Addressing a growing risk. According to a poll by IFOP, more than 25% of young people already fell prey to cyberbullying.
MARKET PERSPECTIVE
The increasing risk of cyber-harassment also led the health mutual MAE to make adjustments to their offers for this back-to-school season.
Banque Casino is the first group in France packing in dedicated legal and psychological support assisting cyber-bullied kids. MAE added support with help from .