Innovation
Blockchain
France
Yolt Aggregation Service by ING Launches in France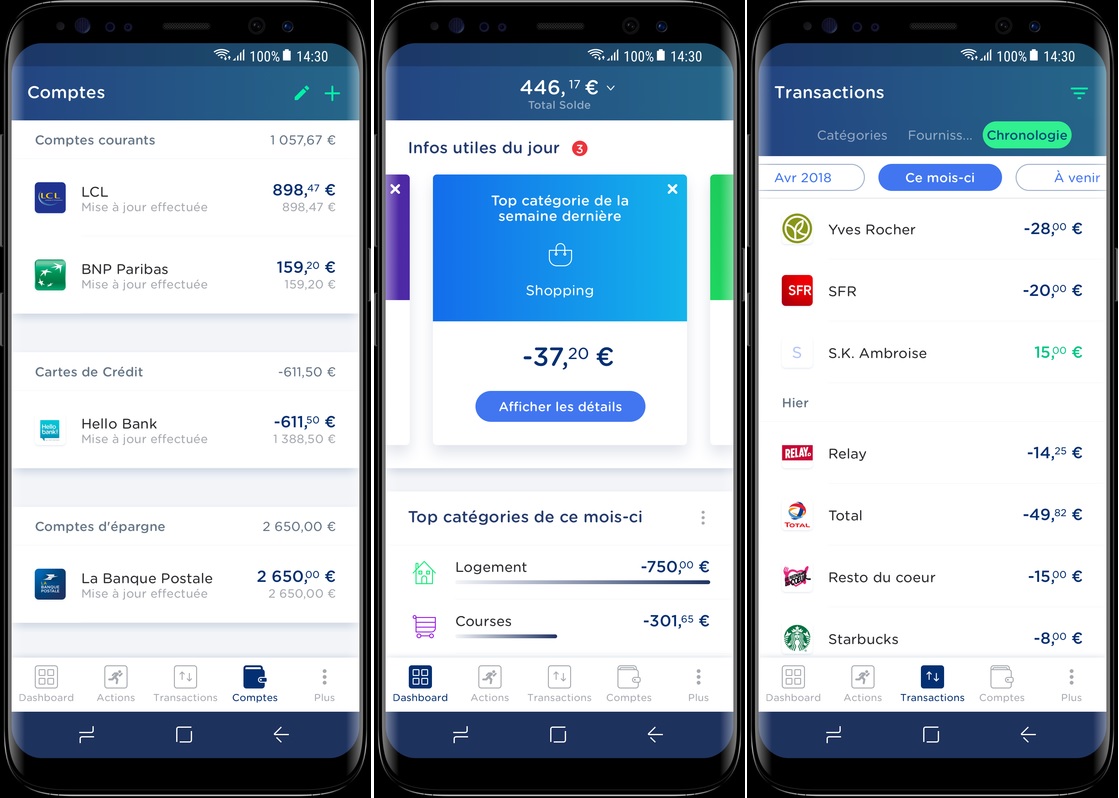 ING recently invested in the BtoB aggregation service Cobase and keeps focusing on increasing Yolt's reach in Europe, as they just made it available in France. This launched was announced in June and has now been made official with a private Beta. Yolt lands on a mature market, currently led by Bankin' and Linxo. ING intends to launch additional services by way of differentiating themselves.
Yolt's first French users can already download the app (in iOS or Android). They are being added to a wait list enabling the FinTech to gradually open accesses. Yolt connects with 67 French banks and card issuers.
Their main offers consist in an account aggregation feature and automatically categorising transactions (by item of expenditure, amount, place, purchasing frequency, etc.). Three other features are proposed with help from their partners: a comparison service for utility bills with Selectra, for money transfer options with Moneytis, and an international money transfer service with CurrencyFair.
Discussions are underway with other partners to expand Yolt's range of services in France. Just like on their other markets (the UK since 2017 and Italy since June 2018), the app mostly targets young customers ages 18 to 35.
Comments – A new challenger on the French market for account aggregation
Yolt claims 500,000 active users in Europe, highlighting consistent growth figures considering the results they released previously. Yet, this app still is lagging behind older services such as Bankin' (2.4 million users) and Linxo (2 million users). These aggregation services are well established in their home market and already focused on expanding their range of offers: Linxo added a marketplace for financial services; and Bankin' also proposes aggregation services for savings accounts and credit lines. They structured their approach to address the BtoB market and build a lasting business model which, otherwise, would only rely on charging fees for the premium version of their app.
For now, Yolt sticks with a BtoC approach and an app available for free. Their model is based on charging partner fees, as they act as business finders. Their list of partners still needs to be expanded in France, but in the UK, Yolt already expanded their set of offers: retirement savings with Pension Bee, insurance options with HomeLyfe, or even life-insurance services with Anorak. In France, ING remains cautious: subscriptions are dealt with step by step (using a wait list) and few partnerships have been announced: a way for them to do market research. They also announced changes may be applied to the app based on users' feedback.