YES BANK Rolls Out a Marketplace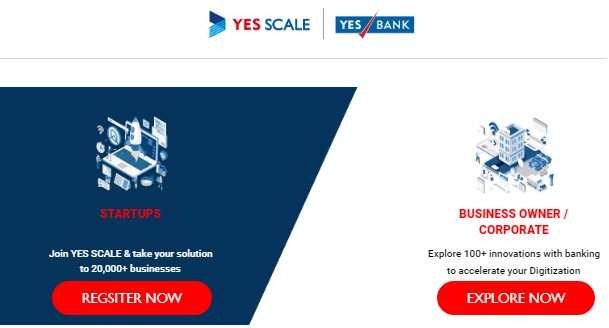 FACTS
The Indian institution YES BANK introduces a Marketplace called YES SCALE Marketplace, hosting innovative developed with start-ups using their own APIs.
YES SCALE Marketplace is described as a one-stop counter for access to multiple financial services and other solutions.
Targets: YES SCALE Marketplace is meant for corporate customers (especially SMEs).
Covered services and sectors:

Supply chain and logistics
Lifesciences and Healthtech
AgriTech
EdTech
Clean energy
CHALLENGES
Optimising co-creation efforts. YES BANK aims at rolling out new services with help from partner start-ups. They are also in charge of selling their offers through a marketplace. These FinTechs may rely on a sandbox to test these products with their customers.
They also proactively made room for innovative offers by FinTechs to expand their own set of offers and act as an intermediary between start-ups and their customers. This strategy mostly relies on providing their APIs, using a sandbox they made available to developers in March 2019.
Spreading innovation. YES BANK's customer companies may, through this platform, tests and subscribe to services from these start-ups.
MARKET PERSPECTIVE
Marketplaces have been gaining ground in financial and insurance sectors. Some players even successfully built their model on open services as highlighted by Yolt and Raisin, for instance.
Some banks pioneered through opening their APIs and testing more or less open marketplaces, e.g.: BBVA and DBS Bank.
In Europe, this trend has been boosted by the implementation of the Second Payment Services Directive. This is also stressed by Tinkoff, for example, with their multi-service Super App beyond financial services.