With iGraal, M6 Further Aims for the Cashback and Couponing Market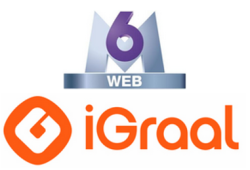 FACTS
The French television group M6 entered an exclusive negotiation process with the German company Global Saving Group (GSG) ahead of a partnership with their subsidiary iGraal.
Goal: build a leading international cash-back and couponing service.
M6 plans on building a bridge between iGraal and the German couponing specialist: this operation could lift their valuation to €123.5 million. Through exchanging shares the media group would become GSG's main shareholder (38% of their capital). This transaction would enable M6 to earn €35 million in cash.
GSG was launched in 2012 and has subsidiaries in several countries (Germany, France, UK, Spain, Netherlands, US, Brazil and Malaysia). This company has been assisting several media groups including CNN, Le Monde and Focus with monetising digital services.
iGraal is a leading online cashback company in France and bets on a platform enabling customers to get partial refunds on purchases, through sharing fees charged by intermediaries.
This transaction is on hold while negotiation processes are underway, but should be closed in Q1 2020.
iGraal: Key Figures

400 employees
700,000 active users in France
1,600 brands
Net profit: €7M
Year-over-year progress: +20%
CHALLENGES
A market gaining momentum. Cashback solutions have been attracting several players including customer loyalty specialists. More launches have been announced over the months in France and worldwide. Société Générale, for instance, unveiled a cashback programme in partnership with CDLK. And the US giant PayPal closed their largest operation ever when they bought out deals-centred platform Honey for $4 billion.
A leading player. Cashback and couponing sectors are growing exponentially in the e-commerce industry: the European market is assessed at €500 million. Once merged, iGraal (90 employees) and GSG (400 employees) would be worth €100 million. This group may then enter the European Top 5.
One move, two goals. Through this initiative, M6 intends to boost their ability to innovate on the e-commerce sector and expand their deals offer for consumers. They may also enhance their Data-oriented strategy and gain access to qualified data regarding customers' purchasing behaviour.
MARKET PERSPECTIVE
M6 entered the cashback market back in 2016 when they bought out iGraal for a few millions of euros through their subsidiary M6 Web.
This partnership was set up a few months after M6 acquired Radins.com (start-up featuring discount coupons for purchasing items from global merchants). The point still is to increase online conversion rate.
Their merger of iGraal with Radins.com was a success and M6 will further be building their offer with GSG. This partnership could be a means for them to boost their international presence and catch up with some rival groups, such as the British start-up TopCashback.