Credit
Innovation
Malaysia
Wirecard Teams Up with Ikea in Malaysia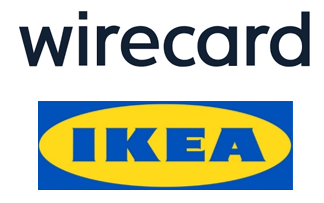 FACTS
This option has been integrated at POS level. Customers may this service at checkout and merchants can rely on Wirecard's solution to handle all payment methods, including instalments, via a single POS device.
This feature has been made available to cardholders from a number of participating banks (CIMB Bank, Citibank, RHB Bank and Maybank) for transactions worth at least 500 MYR (roughly €109).
CHALLENGES
Simpler process. With this solution, customers may faster and more easily spread their payment over several instalments. They may then avoid going through conventional financing applications they might also afford larger purchases.
Building a service beneficial to merchants. Through this initiative, Ikea might see their sales increase, as well as customer satisfaction levels: a way to secure their loyalty.
MARKET PERSPECTIVE
Wirecard features in-store and online payment options on some markets, including Germany and Singapore. They plan to roll out their solution in other Ikea stores in South-East Asia, for instance, in Singapore and in Thailand.