Wirecard and HERE Team Up on Crafting Payment and Mobility-Related Solutions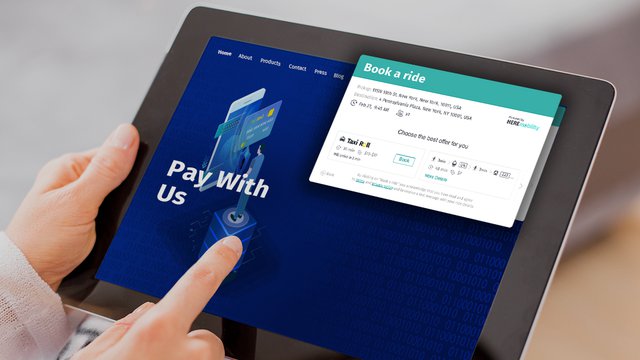 FACTS
HERE Mobility –mobility-focused commercial unit from HERE Technologies– and the German payment specialist Wirecard announced a strategic partnership.
Goal: jointly craft B2B2C payment and mobility services.
Wirecard and HERE Mobility are working on several projects capitalising on their existing payment and geolocation services.
Their first project will consist in integrating HERE Mobility's Marketplace with boon Planet, payment and e-banking app by Wirecard.
boon Planet's users will then be able to search, book and pay for their trips from HERE Mobility's Marketplace, without leaving Wirecard's app.
They also plan on building solutions for merchants in the travel and leisure industries, as well as expanding the reach of the partnership through the addition of as a Wirecard payment service provider for HERE Mobility.
Ambition: Wirecard deems that this project could entail a €10 billion opportunity.
CHALLENGES
Promising market. According to Statista, the market for mobility-related services in Europe could be worth over €400 billion by 2030. In China, this industry could represent €580 billion.
Competition. In this context, more Mobility-as-a-Service (MaaS) solutions keep surfacing, including platforms enabling individual users to book alternative mobility solutions. HERE Mobility intends to take part in this revolution.
HERE Mobility was launched in January 2018. Their Marketplace counts more than 2 million vehicles in more than 500 towns in Europe, in the US and in Latin America. They bet on their partnership with Wirecard to further expand their reach.
MARKET PERSPECTIVE
In June this year, the German group unveiled a new range of banking products called boon Planet. The point would be to build a European challenger bank since boon is featured in several countries.
Just months ago, Wirecard announced a strategic partnership with the car maker Rinspeed. This German FinTech focuses on implementing payment services in autonomous concept vehicles.
HERE Mobility already teamed up with another payment group, Mastercard, on designing on-the-go services for mobile connected customers.