Insurance
Innovation
France
WeProov Automates Damage Cost Estimation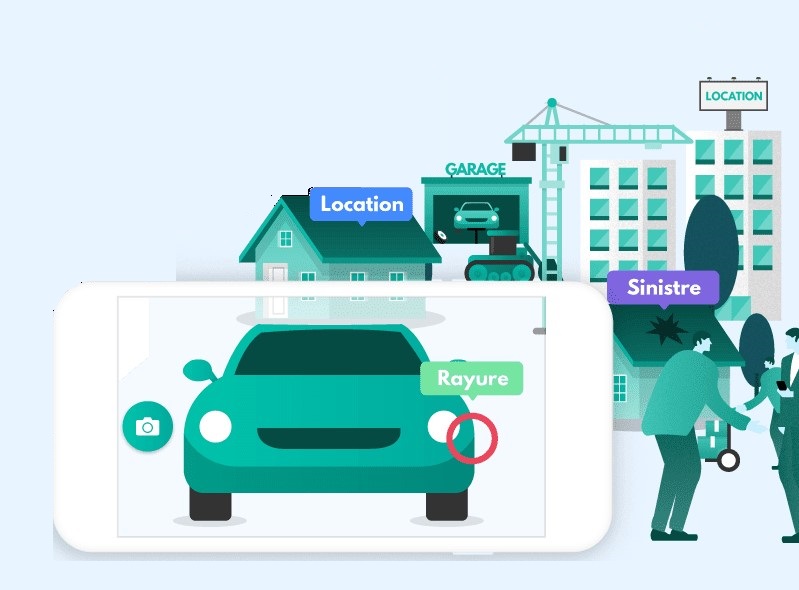 FACTS
WeProov, company behind a service for securing exchanges based on certified visual evidence, aims for an additional market: helping insurance companies assess damage costs using their mobile app.
This service called ProovEstimate has been added to the WeProov app, and makes it possible to automate damage assessments in case of car accident and the vehicle's body.
Businesses. They help insurance companies assess repair costs in case of minor damage, and when the car's body is impacted, allow them to automatically and quickly calculate how deep the impacts are.
WeProov relies on an AI-powered technology for this new service.
KEY FIGURES

Nearly 1M reports created
Nearly 5.5M photos secured
+200 corporate customers on 5 continents
CHALLENGES
An alternative to human insurance experts. WeProov describes ProovEstimate as a means to speed up damage cost estimate processes for faster management. The vehicle would only be immobilised half a day, instead of 4 to 5 days when an appointment has to be made with insurance expect.
Start-up development. This AI integration for cost estimates comes in addition to WeProov's existing range of services as they still focus on expanding their set of offers, prior to other innovative rollouts. They will probably be relying on AI technologies even more.
MARKET PERSPECTIVE
WeProov's app was launched in France in 2016 and implements Blockchain technologies to act as an undisputed trusted third party on this market.
They further stress their BtoB approach with this logical addition to their business-oriented services.
WeProov bets on a constant commitment to building innovative solutions. They released promising results for 2018.
They first unveiled ProovStation an archway for automating vehicle inspection. They also started equipping French retail players with these stations so they could manage their rental car fleets more easily.