Players' Strategy
FinTech
France
Vivid Money Launches Non-Financial Services Marketplace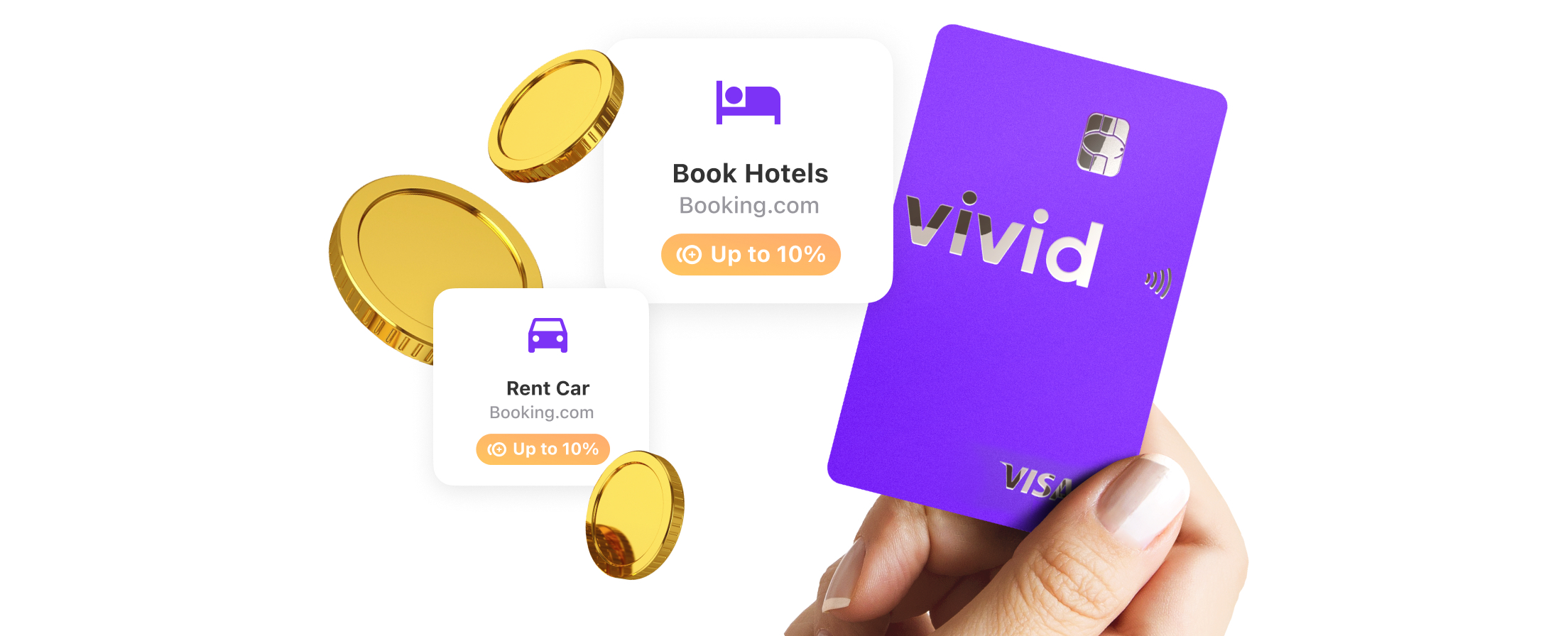 FACTS
FinTech Vivid Money was launched in France last fall. It now presents Vivid Services, a marketplace where it immediately brings in two very well-known partners, Booking and RentalCars.

In the coming months, it plans to expand its offer with new value-added services, accessible from its banking application, to turn it into a super-app.
Vivid Money customers can access Booking or RentalCars from their Vivid Money application and subscribe in-app partner offers.

They can thus book hotels or vehicles (SIXT, Avis, Europcar...), while obtaining benefits, the amount of which varies depending on whether they are Prime or Classic customers:

Bookings: 4% cash-back on bookings and 10% for Prime customers (up to 100 euros per month)

RentalCars: 5% cash-back on rentals and 10% for Prime customers

Vivid Money credits the User's account within 30 days of the departure or rental date.

In addition to Booking and RentalCars, other partnerships are under negotiation.
CHALLENGES
The Super-App model: Launched in 2019 in Germany and 2020 in France, FinTech Vivid does not intend to settle for a model solely based on payment services. It should be helped in this by investor confidence in this super-app model, which partly explains its exceptional valuation of over €100 million after a series A and just three months of activity.
Going beyond FinTech: Vivid is not another neo-bank, but was rather built as a platform for financial and non-financial services, based on Solarisbank's infrastructure. Its business model is based both on its Prime offer and on the commissions provided by its partners. By making non-banking services accessible from its platform, it brings additional value to its offer from the point of view of its customers and becomes more than a financial player.
MARKET PERSPECTIVE
The super-App model is also attracting more and more European players. Two of them are following the same trend as Vivid Money: Revolut, which is in the process of setting up its marketplace, and Boursorama Banque with The Corner.
In Russia, Tinkoff is a model in this area, combining banking, insurance, investment, communication and lifestyle services (ticketing, retail, restaurants, etc.).Vivid seems to want to replicate this model, especially since its two founders are former Tinkoff Bank employees.