Upgrade offers its own current account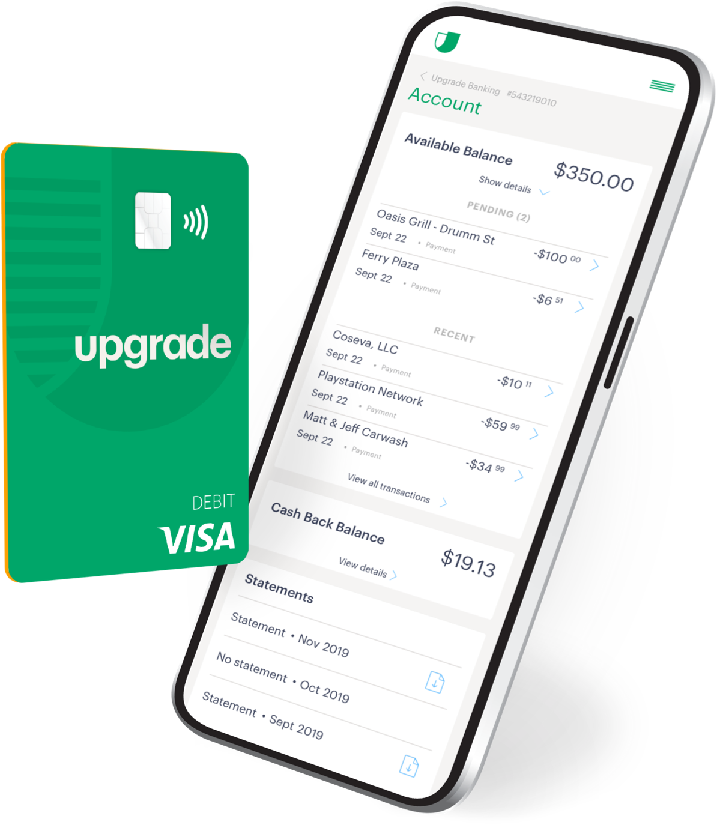 FACTS
The American platform dedicated to consumer credit Upgrade has just announced the creation of its own current account.
This new offer, called Reward, is primarily aimed at FinTech customers.
They can now open an account that is not subject to any management fees. They also benefit from a 2% cash-back on their current expenses (up to $500 per year).
Clients will also be offered loans at more competitive rates.
Features: 

a current account linked to a mobile management application
a 2% cash-back on current expenses and recurring payments and 1% on all other debit transactions
interest rates up to 20% lower on loans offered by Upgrade
reimbursement of displaced withdrawal fees (capped at 5 transactions per month) for its most loyal customers (depending on the amount of deposits)
Upgrade banking partner: Cross River Bank.
CHALLENGES
Increase customer knowledge: The new offer proposed by Upgrade allows FinTech to take another step forward in diversification and thus reach the status of a neo-bank. This move will enable it to strengthen its customer knowledge and, in exchange, to offer them loans on more advantageous terms. It is also diversifying its financing model by taking deposits.
To complete its offer with two essential products so that customers make Upgrade their main bank. This move is in contrast to traditional neo-banks, which generally start by launching a current account and a means of payment before considering credit. Through its strategy of focusing first on credit, Upgrade can now broaden its offer by offering attractive conditions to its future customers.
The launch of this new offer follows a survey carried out by Upgrade among its customers. Among the motivations for changing the institution managing their main account, the majority of Upgrade's customers mentioned the rewards associated with debit card purchases (cash-back). These rewards are capped at very low amounts, unlike credit cards, whose business model allows them to offer more attractive reward levels.
MARKET PERSPECTIVE
Initially specializing in personal loans, Upgrade has also been offering credit cards for a few months now.
On average, Upgrade records credit production of one billion dollars each year. One million customers take out a loan or card with Upgrade every month. Its results published in mid-2020 and FinTech's transition to unicorn status confirm this strong momentum.