iBanFirst makes it possible to track international payments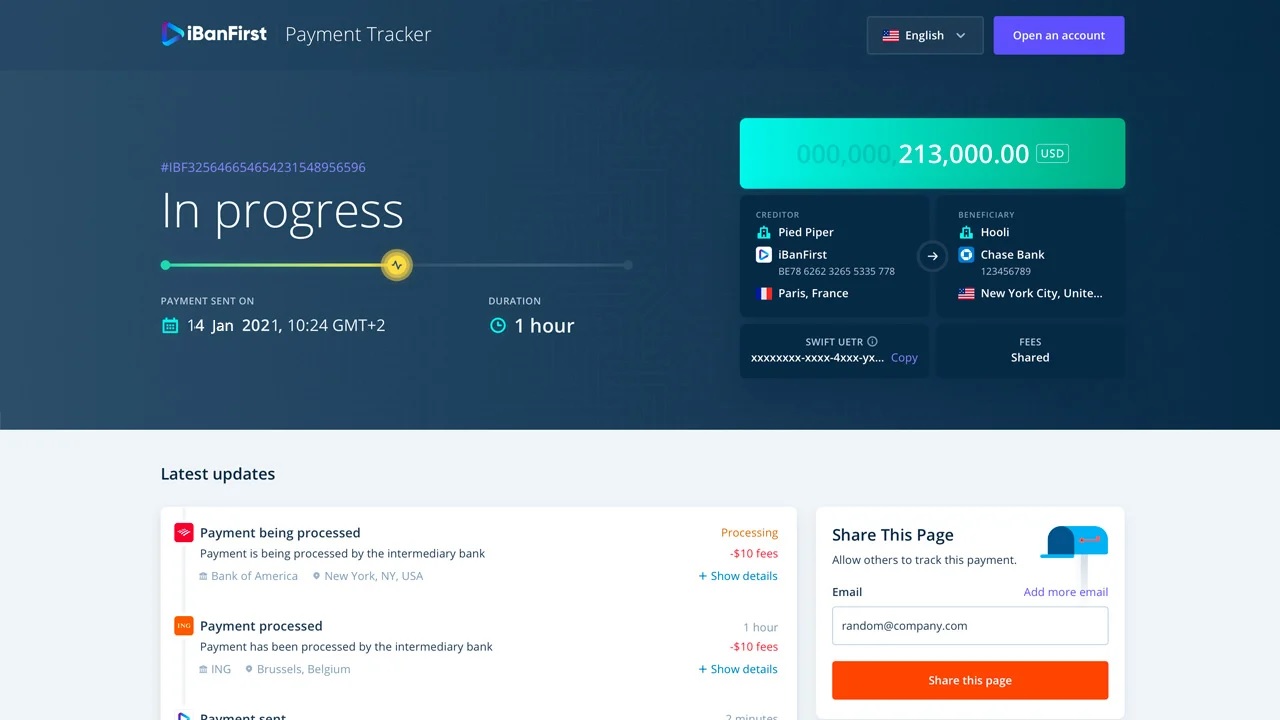 FACTS
The neo-bank iBanFirst is now generalizing a high value-added service for companies, namely the tracing of international payments.
The group is launching a Payment Tracker designed to monitor cross-border payments. The tracker is based on the technology developed by SWIFT.
iBanFirst's Payment Tracker is a real-time tracking system for BtoB international payments. It is intended for both payers and payees. It is accessible to users of iBanFirst's multi-currency platform.
At any time, either party can check the status of a transaction and identify its exact "location", in the same way as parcel tracking. This allows the identification and justification of any possible delay throughout the process.
The payment tracking interface is accessible from the iBanFirst platform but can also be transmitted by e-mail if the beneficiary is not an iBanFirst customer.
Technically, the Payment Tracker is the result of the implementation of SWIFT Gpi data aggregated and reconciled with its own data, via APIs.
CHALLENGES
Fighting fraud: in 2018, international transactions accounted for 54% of the total amount of fraud, whereas they represented only 14% of the total volume of transactions. Payment Tracker is designed to promote transparency and thus better address this major risk.
Demonstrate responsiveness: Payment Tracker enables the identification of fraudulent payments and their blocking in just a few hours, compared to several days today.
Answering a need: In the middle of the Covid-19 crisis, iBanFirst intends more than ever to support SMEs with value added financial services allowing them to better manage their cash flow. This tool also enables them to strengthen their links with their foreign suppliers. Originally designed for payments in foreign currencies, this tracker is also the only one in the world, according to iBanFirst, to include transfers in the Euro zone (SEPA).
MARKET PERSPECTIVE
As a member of the SWIFT network, iBanFirst joined the gpi (Global Payments Inovation) pilot in March 2018. The international interbank communication network has since established itself as a standard for international payment tracing, and has also been supported by Open Banking in Europe.