Credit
Innovation
United States
Upgrade Binds Credit Card and Personal Loan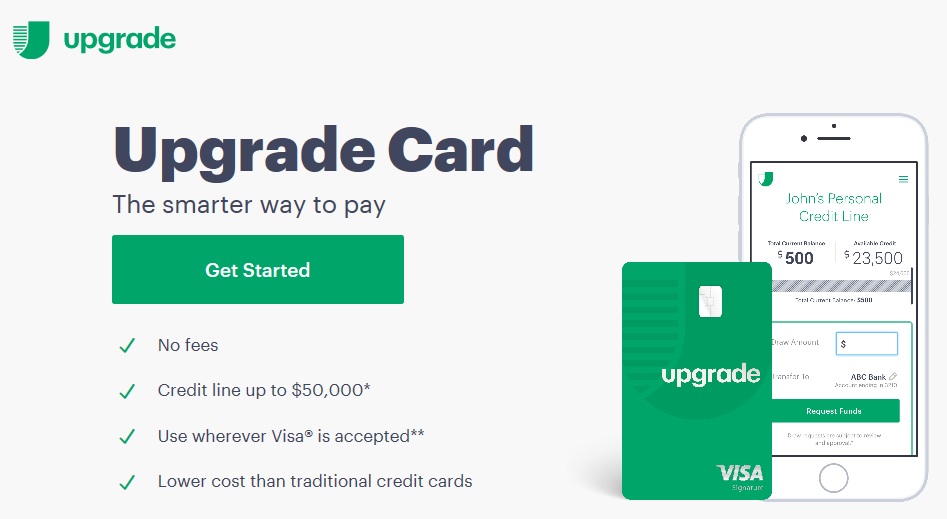 FACTS
The American FinTech Upgrade launches the Upgrade Card, a credit card and a hybrid product, almost working like a personal loan.
This card issued by Cross River Bank works like a typical credit card but builds on a cash reserve, the amount of which depends on customers' profiles and credit history.
At the end of each month, the outstanding balance of the card is converted into a personal loan, with fixed monthly instalments and a term applied based on the amount.
Credit specifics:

Amount of the cash reserve: from $500 to $50,000
Term: from 12 to 60 months
APR: from 6.49 to 29.99%.

The customer scoring process relies on the following elements: FICO score, credit history, income, employment, debt rates and analysis of their bill payments.
A loyalty programme will soon be added and is meant to be pegged with customers' repayments rather than on their purchases. Customers would get 1% cashback for each timely monthly repayment.
UPGRADE: Key Figures

350 employees
$2B lent since launch
200,000 customers
$142M raised
CHALLENGES
Providing customers with more flexibility. Last year, Upgrade launched another hybrid product called Personal Credit Line. The same principle applied (relying on withdrawals from a cash reserve and converting them into a personal loan), but it wasn't based on a credit card. Upgrade takes one step further with this product enabling customers to spend a cash reserve and automatically transforming the outstanding amount into a personal loan so they pay back their debt more quickly.
Providing subprime customers with a more "responsible" alternative. Upgrade has been focusing on indebted customers since launch. These customers may use their loans and budget management tools to improve their credit score, or to consolidate their debts. The new card is intended for the same targets and the point is similar: feature an alternative to conventional credit cards and help customers pay back their credit line much faster while paying interest rates up to 7 times lower (in Upgrade's assessments).
MARKET PERSPECTIVE
Among considered plans, Upgrade may introduce a savings account in Q1 2020. This launch would bring them closer to other FinTech including Robinhood which just unveiled an interest-bearing account.