Fraud Prevention
Payment
France
Trustpair Raises €1.1 Million Ahead of Formal Launch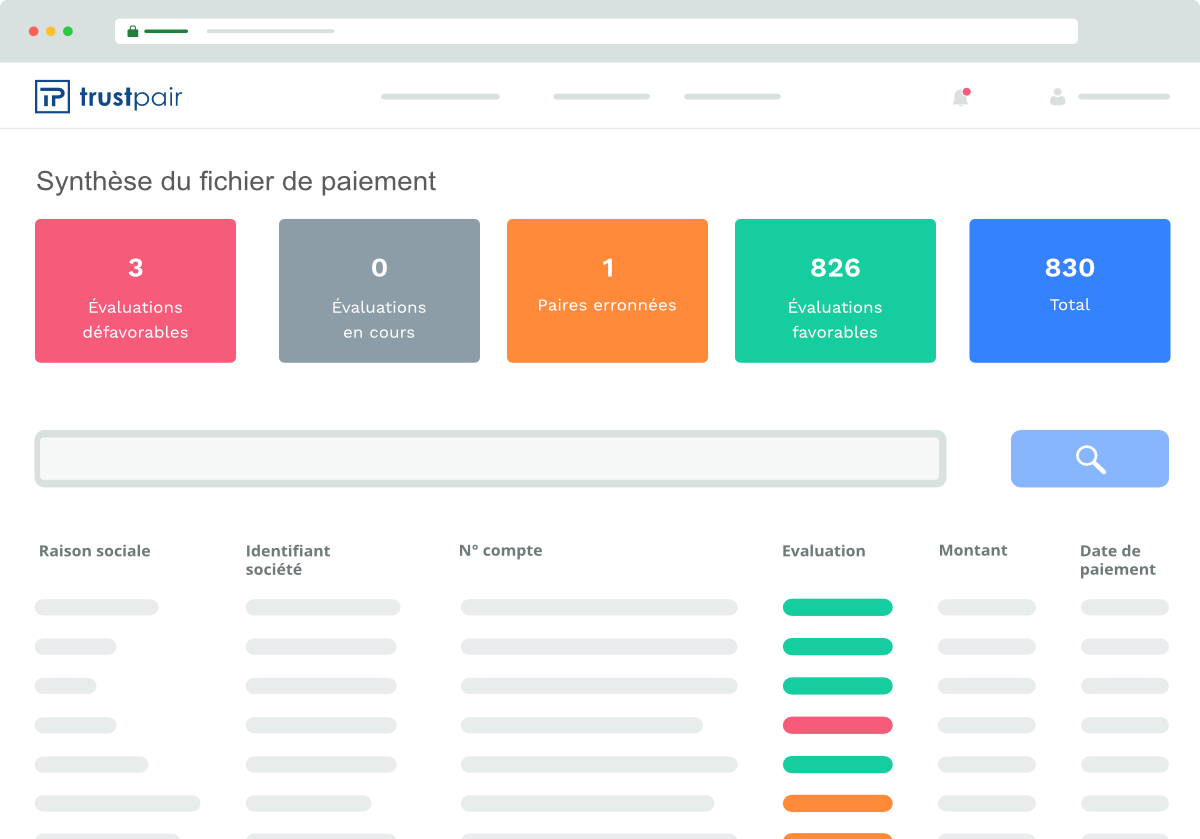 This FinTech focuses on fraud prevention and mostly addresses credit transfer fraud likely to affect the B2B sector. They just raised €1.1 million from Axeleo Capital and Kima Ventures, as well as from other well-known business angels. This roundtable provides Trustpair with the means to structure their teams and fund their R&D unit.
Trustpair was incubated at Le Swave, FinTech incubation platform located in Paris' CBD La Défense. This French FinTech developed a solution for automating verification processes on credit transfer-based payments for SMEs and large-scale groups.
Once added to the company's Information System, their AI interrogates and analyses their list of suppliers' bank accounts in real time, to identify inconsistencies/anomalies and delete them. This automated audit process allows for consistent validation of their payment chain. The idea is to warn the company prior to their issuing credit transfer orders if suspicious activities are spotted.
Besides recruitment requirements and technological or commercial development, this start-up is considering rollouts in other countries, including the US: second-largest market in terms of fraud.
Comments – Applying AI to fraud prevention
According to a study conducted last year by Euler-Hermès for the DFCG (French association for finance directors and management controllers), 8 in 10 companies would have been affected by at least one fraud attempt in 2016, and 25% claimed they even had to face more than 10 fraud attempts. These figures show how exposed to IBAN fraud (among other issues) some organisations actually are. By way of addressing the risks of impersonation and bank fraud, or at least reduce this risk, Trustpair's services are meant for SMEs and larger companies, helping them secure their client/supplier relations.
Trustpair isn't the first company to propose a solution for strengthening inter-company transactions or verifying suppliers' bank information to make sure their transfers are issued safely. Kyriba developed a tool called KVerif, helping businesses verify their suppliers' identity and powers to secure payments processes. This group plans to include Machine Learning algorithms to refine their behavioural analytics activities. Then again, technologies play a key part in enhancing fraud prevention mechanisms.