Technology
United Kingdom
Tide bets on Open Banking to simplify business finances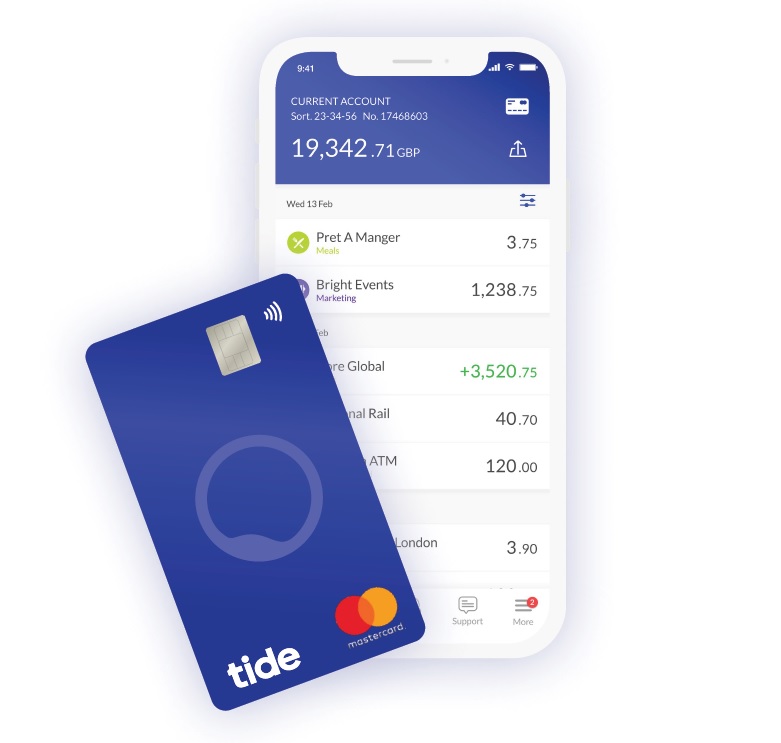 Since its creation, the neobank dedicated to professionals, Tide, has defended an innovative approach to financial services for small and medium-sized businesses. It is now pursuing this approach by relying on Open Banking to attract new customers by opening its cash flow analysis offers to customers who do not hold a Tide account. This move, which goes against the trend of fintech partnerships, opens up a new avenue to stimulate competition in the sector.
FACTS
Tide, the financial app for businesses, is about to attempt a market shake-up by opening its services to non-account holders via open banking.

Business customers of other financial organisations and traditional banks will now be able to use Tide's cash management services and predictive features (called Cashflow Insights) to manage their cash flow.

Through Open Banking, Tide will now be able to use the business bank account data of companies wishing to take advantage of its offerings.

Tide is already planning to extend its offer by offering, in the long term, other complementary functionalities such as invoicing, payments, expense management, payroll management and credit.
CHALLENGES
Opening up a larger market share: Tide currently covers the needs of nearly 350,000 SMEs but plans to reach 100,000 new customers by the end of 2022 thanks to its Open Banking model.

Towards more and more integrated finance: Tide's main objective is to position itself as a full service provider to facilitate the financial management of small businesses. The FinTech is positioned as an administrative and accounting partner capable of offering successful services to improve the overall productivity of companies. And its model, now based on Open Banking, promises to achieve this without forcing them to change banks. This means that customers of Starling Bank, Natwest and Barclays can try Tide without switching banks and access Tide's financial tools such as accounting systems.

Getting around a problem: Switching banks is, in itself, a time-consuming and complex process. In fact, while almost 13% of UK businesses say they plan to switch banks within 12 months, in practice only 4% do so.
MARKET PERSPECTIVE
The UK saw the creation of an organisation in 2016, the Open Banking Implementation Entity (OBIE), designed to implement open banking in the country. This creation reflects the government's strong desire to open up the financial services market and to combat the inertia of the major groups on this issue.

With success, since the British market is now ahead of the rest of Europe, as shown by the results of a study carried out at the end of last year by the OBIE.

And this trend is set to continue as it is, even today, driven by examples of initiatives such as Tide's in the business market.

Tide's Open Banking initiative is also supported by £25 million from the UK government and the European Commission to encourage competition in the business banking market.
KEY FIGURES

2016: Established
350,000 customers
Over 500 employees
Over £150 million in fundraising
3 offices in London, Bulgaria and India