Insurance
Innovation
United Kingdom
ThingCo Introduces a Sun-Powered Telematics Device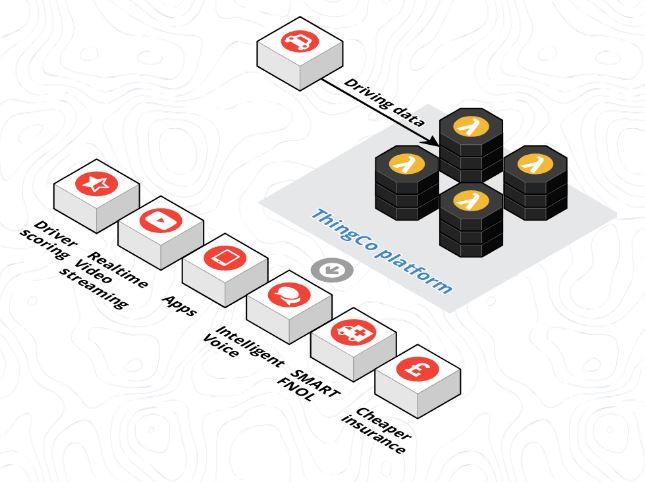 FACTS
The British InsurTech ThingCo, specialising in crafting telematics solutions, unveils a new device called Little Theo for insurance companies. They may now make this tool available to their customers.
Little Theo is meant to detect accidents. It builds in a voice-based assistant, a SIM card and is sun-powered.
How it works.

The device is attached to the vehicle's windshield, and can run for 50,000 km per year before needing to be recharged.
Once installed, this tool detects crashes, and interacts with the driver if a collision occurs, to make sure they are responsive. If necessary, the device also contacts emergency services.
This tool then relies on telematics data to establish the circumstances of the accident and provide support to the driver throughout the claim process.

Telematics data (rides and driving analysis) is then sent to the Theo app. The user may benefit from a rewards programme, encouraging fine driving habits.
For now, tests are underway to trial the versions of these devices with several car insurance groups.
CHALLENGES
Speeding up claim processes and settlements. With a feature for detecting crashes, and based on sun power, Little Theo stands out from other trackers for assessing driving habits (including Thaivivat's On-Off or Hugo's Pay When You Drive). Other tools are limited to activating and deactivating insurance coverage based on whether the car is riding or not.
This connected object embeds features from a call button, telematics box for tracking driving habits and a voice assistant vocal helping customers through claim processes. All in all, an original system for insurance groups.
MARKET PERSPECTIVE
The market for telematics applied to insurance services is making progress globally, and especially in the UK, a particularly mature market.
These types of Pay-As-You-Drive contracts not only make it possible to apply scalable use-based Premiums rates, for the sake of ensuring customer satisfaction (people would rather pay only pay when actually using their car), but also to address road death issues (according to the British insurance group Marmalade).
These services also meet young customers' expectations, as, despite the development of Pay-As-You-Drive offers, keep paying deterring amounts for insurance premiums.
Besides their BtoBtoC business, this InsurTech also launched Big Theo, self-installed boxes sold directly to insured parties.
And, in April, their presented Theo, with more options: a high-definition camera including nighttime vision, Advanced Driver Assistance System (ADAS) warning of lane departures and proximity to other vehicles.
Discussions are underway with insurance companies to make these devices available.