Credit
Innovation
United States
The US Start-up Sezzle Unveils a Deferred Payment Service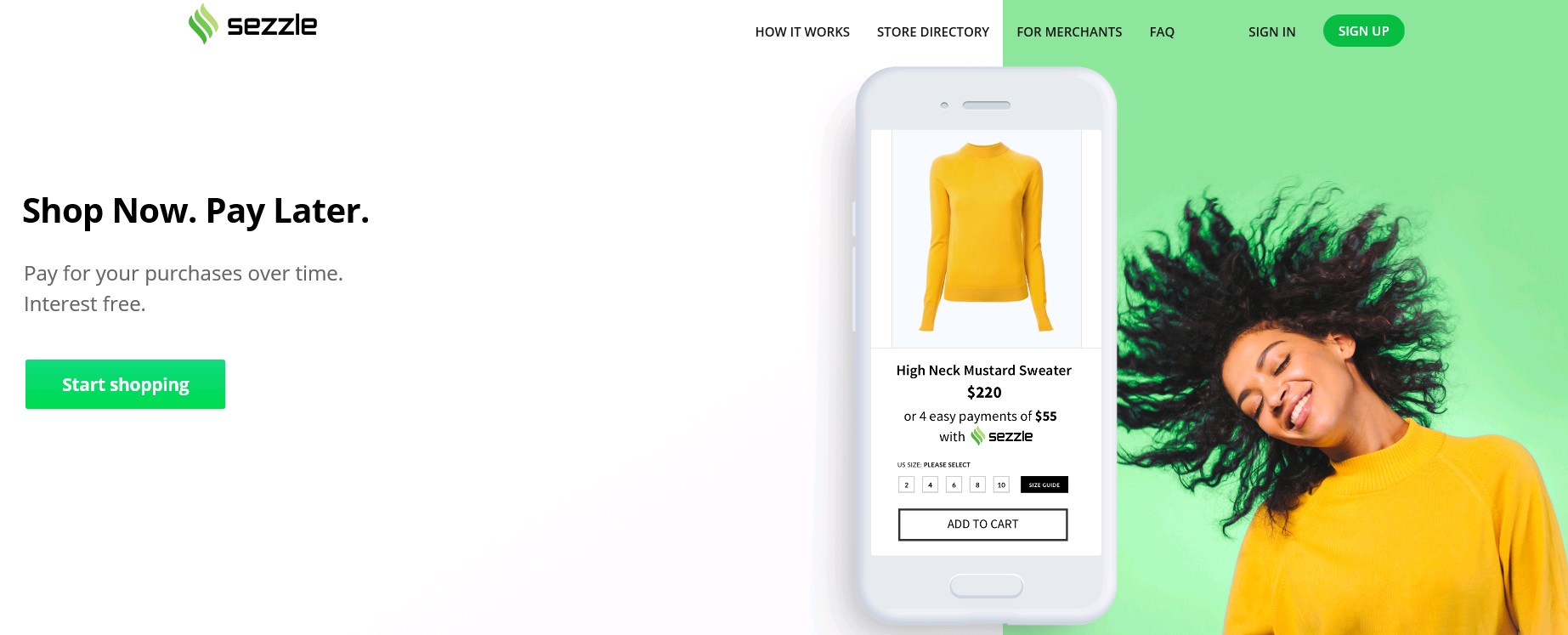 The e-payment solution Sezzle announced a $100 million funding round and introduces "Pay-in-2019": a deferred payment feature with the website Tobi.com, enabling them to feature more flexible payment options for creditless shoppers.
Sezzle was launched in 2016 and recently obtained a $100 million line of credit from the investment company Bastion, enabling them to launch their new payment solution with Tobi. This website mostly sells fashion apparel and accessories for young women. Women actually account for nearly 70% of Sezzle's user base and most of these customers don't have credit cards and haven't yet built a credit history.
As the holiday season is just starting, this service allows Tobi.com customers to pay for their purchases in four instalments interest-free, and start paying later. They make a 25% initial payment at the time of purchase, and settle the remaining balance in three equal instalments starting January the 2nd 2019.
If this partnership contributes to improving sales on Tobi.com, Sezzle could end up applying this financing model to other retailers.
Comments – "Shop Now Pay Later" options making progress
Sezzle features a different payment model from their usual one, i.e.: allowing buyers to buy now and pay later using a six-week instalment plan. They teamed up with the US web-merchant Tobi whose main target customers are young women without a credit card or only starting to establish a credit history. They often tend to drop their online cart as no instalment plans are proposed.
With this new interest-free deferred payment option, Sezzle makes it easier for customers to access credit offers and may, in turn, contribute to securing their loyalty, boosting their purchasing power, and helping them build a credit history. The e-merchant, for his part, would observe improved sales figures. This partnership may also be seen as a pilot phase for the FinTech, eventually enabling them to aim for other merchants.
Other retail players feature spread payment options: Etam, Zalando and Topshop, for instance. Sezzle interestingly adds a way for customers to start paying the remaining balance later through relying on a more flexible option.