Fraud Prevention
Payment
Germany
Online fraud: CommerzVentures Invests in Fraugster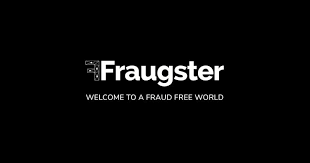 Fraugster, a German start-up using AI to spot fraudulent transactions, just raised $14 million. This round table was led by CommerzVentures and involved the German reinsurer Munich Re, through their Venture Capital arm HSB Ventures, among others.
The German-Israeli payment start-up Fraugster was founded in 2014 to predict and prevent fraudulent payments online before they can even be completed using AI technologies. They help merchants boost their profits, optimise their acceptance levels and increase conversion rates.
Unlike other AI-based solutions, Fraugster does not only look into the Internet user's history, it also checks his behaviour at a given time. In addition to transaction-related information (place, currency, e-mail, IP address, shipping address, etc.), the proprietary algorithm processes and analyses roughly 2,500 data points and takes 15 milliseconds to decide whether the transaction is genuine or not.
Fraugster monitors millions of transactions each day, especially for payment service providers. This latest funding might allow them to reach out for other markets in Asia, in the US and in Europe
Comments – AI-techs applied to preventing fraud
The global e-commerce market keeps growing, causing fraud costs to also increase: each year, e‑merchants would be losing roughly 1.5% of their revenue to fraud. Fraugster aims to address this issue using a behavioural tool. They claim they can cut fraud rates by 50 to 70% on average, while increasing e-merchants' revenue by 10%.
Their service stands out through precisely analysing each transaction and allowing merchants to avoid false-positives: fewer valid transactions end up rejected, conversion rates improve, and merchants can make more profit.
Fraugster's list of customers includes well-established companies such as Ingenico, which integrated this solution to help their merchants and partners cut down online fraud figures. They also teamed up with SIX Payment Services on launching a fraud prevention tool for e-merchants.