Players' Strategy
France
Europe
BtoB market: Orange Bank acquires Anytime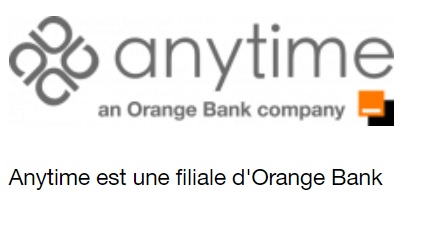 FACTS
Orange Bank has just announced the acquisition of Anytime, a Belgian start-up offering an alternative banking service to professionals. FinTech was bought from the Seventure Partners fund.
Thanks to synergies with its parent company, Orange Bank hopes to establish itself in the professional banking market.
The existing offer:

a bank account
payment solutions
expense management
Services to professionals:

quotes and billing
accounting management
mobile or credit card collection
management of unpaid invoices
cash flow optimization
Following this takeover, the amount of which has not been communicated, Anytime will continue to operate under the direction of its founders and under its own brand, to which is simply added the mention of the Orange Bank Group.
At first, the distribution of its offers will remain limited to FinTech's digital channels (mobile application and website). But Orange Bank wants to test the distribution within its stores and via its professional advisers.
Anytime is also intended to be deployed in Europe, in the countries where Orange Bank is already established (Spain and soon Belgium).
CHALLENGES
Diversify its revenues: Orange Bank chose a player that reached profitability in 2018, which is an exception among French neo-banks. This choice, combined with the fact that Anytime will retain its management team and brand, means that the start-up will be able to develop freely, while prospecting among Orange's millions of business customers.
The second challenge of this takeover is indeed to leverage the synergies between Anytime and the Orange group: Orange indeed has a solid base of professional customers to whom Anytime's banking offer could be addressed; FinTech will also be able to benefit from the expertise of Orange Bank for its development and distribution channels. Eventually, Orange Bank is expected to offer a complete financial and management services platform for professionals.
MARKET PERSPECTIVE
In the B2B segment, neo-banks are faced with a serious problem of profitability. The first examples of success are very recent; in the United Kingdom, Starling Bank and Revolut have each crossed this threshold, with very different models. In France, Nickel is a rare success story, reaching break-even three years after its launch. For its part, Orange Bank was still posting losses last August.
ANYTIME KEY FIGURES

Launch in 2012
Break-even point passed in 2018
2020: 135,000 customers