Stripe expands its physical presence in Europe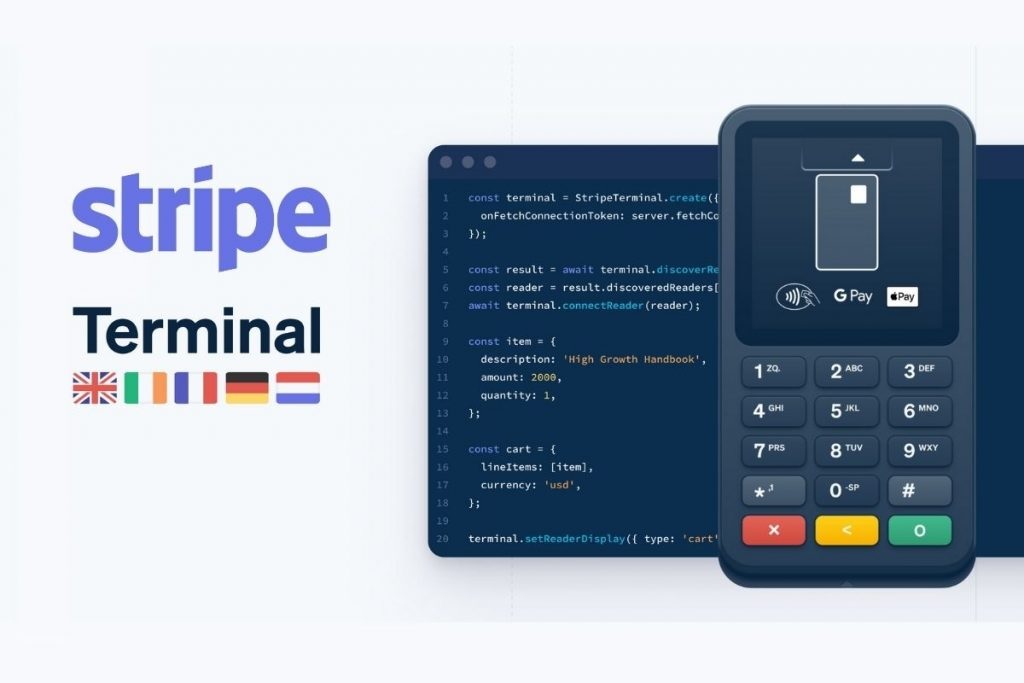 The American payment specialist Stripe has just announced its ambition to expand into Europe, this time in the field of payment. Stripe will indeed offer its payment terminal in several countries on the old continent in order to establish itself alongside the local references in an increasingly competitive market.
FACTS
Ireland, France, Germany, the UK and the Netherlands will now also be covered by Stripe Terminal's service in Europe.

Stripe Terminal is specifically designed for consumers who sell and buy online on marketplaces. The solution enables them to collect funds from their online and offline sales (e.g. in ephemeral shops).

Stripe Terminal is based on three modules:

A flexible set of SDKs and APIs to create a fully customised payment experience using web or mobile applications;

Card readers that work seamlessly with Stripe Terminal's APIs and SDKs to accept payments via cards (contact or contactless) or via Apple and Google Pay;

A dashboard to manage fleets of POS modules.
CHALLENGES
Fostering omnichannel: Stripe Terminal has been available in the US since 2019. The service represents an extension, in the physical world, of the services already offered by Stripe via Stripe Connect in particular.

Adapting to new habits: Stripe emphasises its ability to cover all payment needs, across all channels. Thanks to the combination of Stripe Terminal and Stripe Connect, Taxi.de taxis in 64 German cities, for example, can accept card payments in their vehicles or offer passengers the option of paying online or from a mobile application.
MARKET PERSPECTIVE
Mobile payment specialist Sumup is now continuing its diversification in Europe with the launch of its first accounts for professionals. The payment acceptance giant Square has made its bank account ambitions a reality by introducing Square Banking in the US.

Stripe is now diversifying from financial services (and payments in particular) into the cashiering market. The deployment of its Terminal in Europe represents a new step in its strategy in this direction.

Square will remain one of Stripe's main potential competitors in this new market, alongside traditional and specialist players.
KEY FIGURES

Stripe now operates in 44 countries.

Its services are used to process hundreds of billions of dollars in payments each year.

The company is valued at €80 billion following its latest €500 million funding round in March.