Stripe allows sending payment links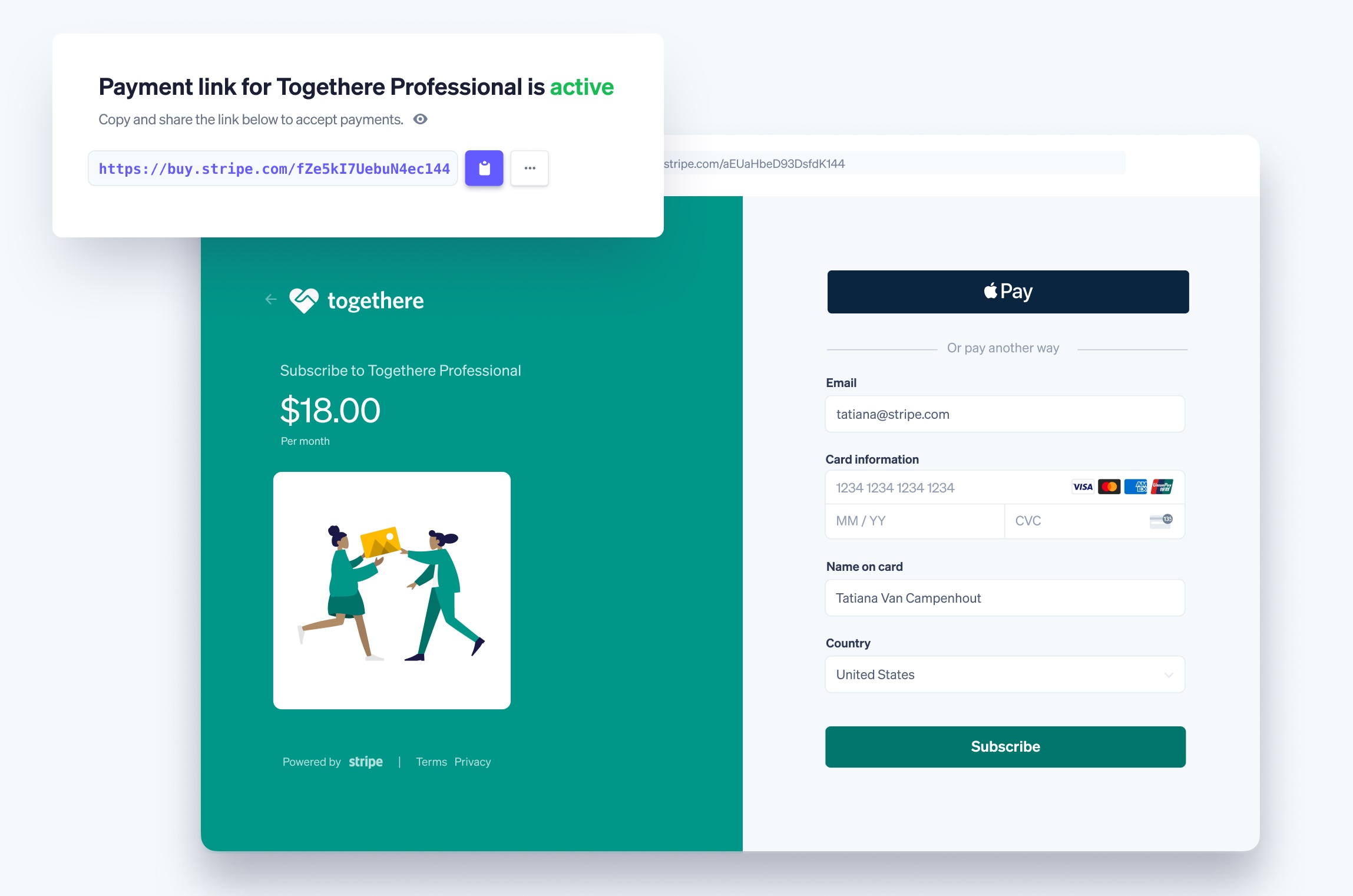 FACTS
Fast-growing online payment giant Stripe is adding a new feature today - the ability for its merchant customers to send payment links.
Payment Links is a solution that allows businesses to instantly link to a payment page with just a few clicks, from the dedicated space in their Stripe dashboard.
The target audience: entrepreneurs, startups and other Stripe business customers.
Payments Link is open to multiple payment use cases:

recurring payments and subscriptions
creation of a wallet
distribution of loyalty coupons
 free trials
The payment request generated via Stripe can be a simple link in a social media post, email, SMS or even a newsletter for example.
Payment Links supports payments from over 185 countries.
CHALLENGES
Simplifying the user experience: Recently, Stripe has been rolling out increasingly easy-to-use no-code and low-code options to allow its merchant customers to autonomously create their payment journeys. This includes Stripe Checkout, subscription management with the Stripe Billing customer portal, marketplace creation with Express accounts on Connect and now generating payment links.
Continuing to diversify: After opening up to APIs to boost its business financing solutions, then launching white label banking services, Stripe is now continuing its winning diversification strategy. In particular, it has announced a partnership with payment solution GrabPay in Asia and allows merchants to support payments from their wallet.
MARKET PERSPECTIVE
Square has offered a similar solution since last year, which allows its customers to create checkout buttons or send payment links via SMS, email or a social network profile.
Recently, Revolut has also decided to enrich its BtoB offer by proposing to professionals to create their own payment links.