Starling customizes contactless payment caps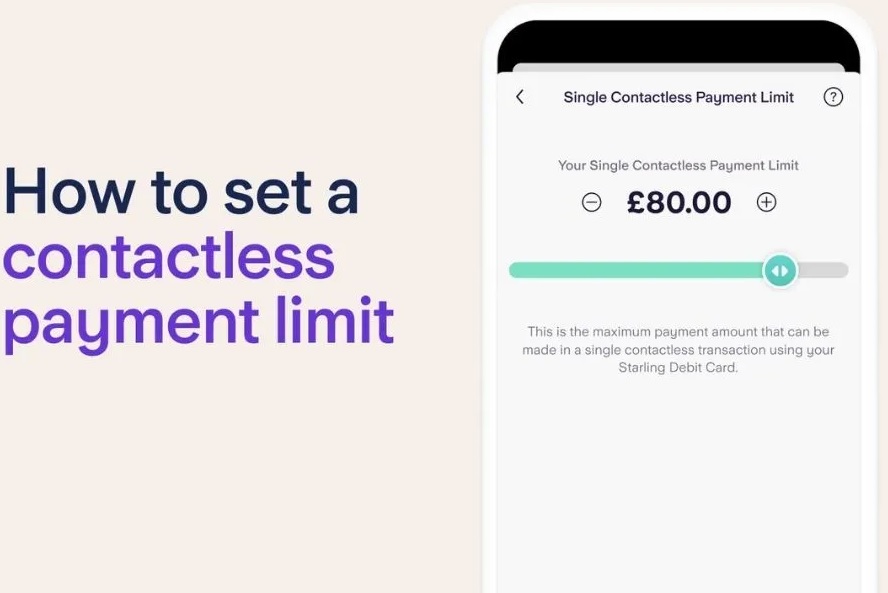 Starling Bank has just introduced a new feature for its British customers. Customers will now be able to set the maximum limit for their contactless card payments themselves. This adaptation represents a way to personalize its customer relationship as local regulations change.
FACTS
As of October 15, contactless payment limits for debit cards have been raised to £100 in the UK, up from £45.

In this context, Starling Bank is now offering its customers the freedom to set their own contactless payment limit, between 0 and 100 pounds.

The target: All Starling customers, both professional and private.

Customer journey:

Check that the Starling Bank application is up to date as the new feature is available there;

Visit the "card" area of the application;

Click on the "Payment Card Limits" button;

A new slider is available for Starling Bank customers;

A new slider is available for Starling Bank customers; It can be dragged to set the amount of the card payment limit, in increments of 10 pounds.

PIN entry will continue to be the standard for contactless payment validation over £100.
CHALLENGES
Accompanying its customers through a regulatory change: Contactless payment limits are automatically raised for all debit cards, in accordance with the new regulations. However, Starling Bank is choosing to offer ultra-personalized payment methods, thereby empowering its customers.

Maintaining trust: According to a survey published by Mastercard at the end of 2019, only 28% of French people lacked trust in contactless card payments at the end of 2019. But raising the caps raises the question of how secure this method of validating transactions is, and Starling Bank prefers to prevent this by offering an additional control tool to its customers.
MARKET PERSPECTIVE
"By analyzing our spending data, we can see that there seems to be little demand for increasing the contactless limit and that many would like to keep the same contactless limit or even reduce it." With these words, Starling Bank CEO Anne Boden justified the launch of its new feature.

Starling Bank is offering a new choice to its customers in an ever-changing environment; the previous increase in contactless card payment limits dates back to the first Covid-19-related containment in the UK. It was raised from £30 to £45.

The neo-bank will be the first to offer this possibility to its customers, a historical bank, Lloyd's Bank has subsequently committed to offer the same functionality to its customers soon.