Payment Card
Payment
France
Société Générale Introduces a Biometric Payment Card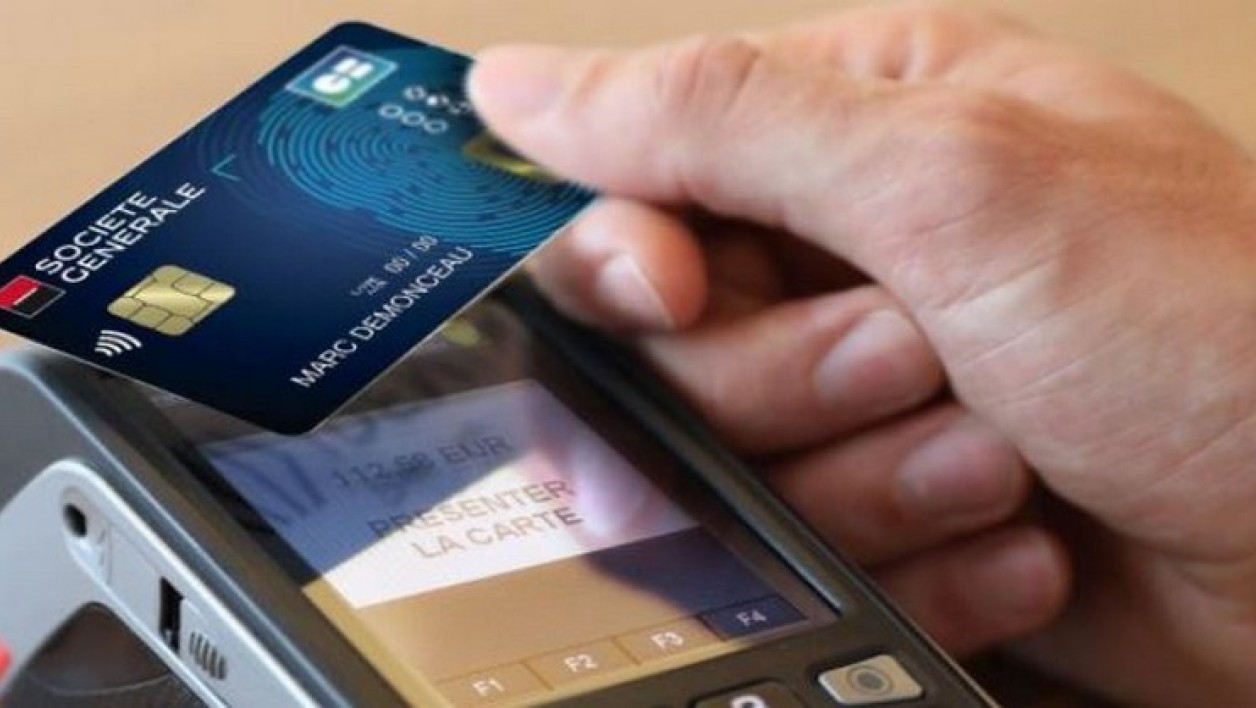 Société Générale is running in-house tests on a next-generation payment card with built-in fingerprint sensor for PINless contactless transactions under 30 euros. These cards are more likely to improve contactless adoption than increase payments' security.
This new contactless card allows its users to authenticate their payment via fingerprint recognition, instead of keying in a PIN code and regardless of the transaction amount. Société Générale stands out as the first bank in France to rely on Idemia's F.Code technology.
When a payment is made, the cardholder's identity is verified as he places his finger on the built-in biometric sensor. An algorithm developed by Idemia confirms that his fingerprint matches the template stored on the card.
This fingerprint is either stored when the cardholder picks up his card at his banking branch from a tablet, or using a mobile app. Société Générale claims that –in compliance with CNIL recommendations– no biometric information is processed to the merchant or the bank. This card could officially be launched early next year but no indication as to its costs has yet been released.
Comments – Innovation to revamp card offers
In line with their communicational strategy, Société Générale successfully introduced an innovative card offer last year when they started proposing dynamic CVx display cards. They were the first bank in France to issue these next-generation card also designed by Idemia. More than 400,000 Motion Code cards were issued since November 2017: roughly 10% to 15% of the cards in circulation (even if they cost €12 extra per year). The group claims that no fraud cases were spotted whenever this technology was applied. With this new product, however, security isn't their main sales arguments. They would rather stress how convenient a biometric card is in contactless contexts: PIN entry does not need to apply for transactions above 30 euros.
This French institution now addresses contactless payments as related use cases keep making progress. Between 2012 and 2017, the number of contactless operations increased by a factor of a thousand, from 1.2 million to 1.2 billion operations. A survey conducted by TNS Kantar for Cartes Bancaires showed that 52% of the French consumers would rather pay using fingerprint identification instead of a PIN code. It is still hard to say if cardholders will be willing to pay more for a card with just this one extra feature. And… mobile wallet offers such as Lydia, Apple Pay or Samsung Pay already include similar biometrics-based options.