E-Commerce & E-Payment
Payment
United States
Shopify opens its payment solution to Facebook and Instagram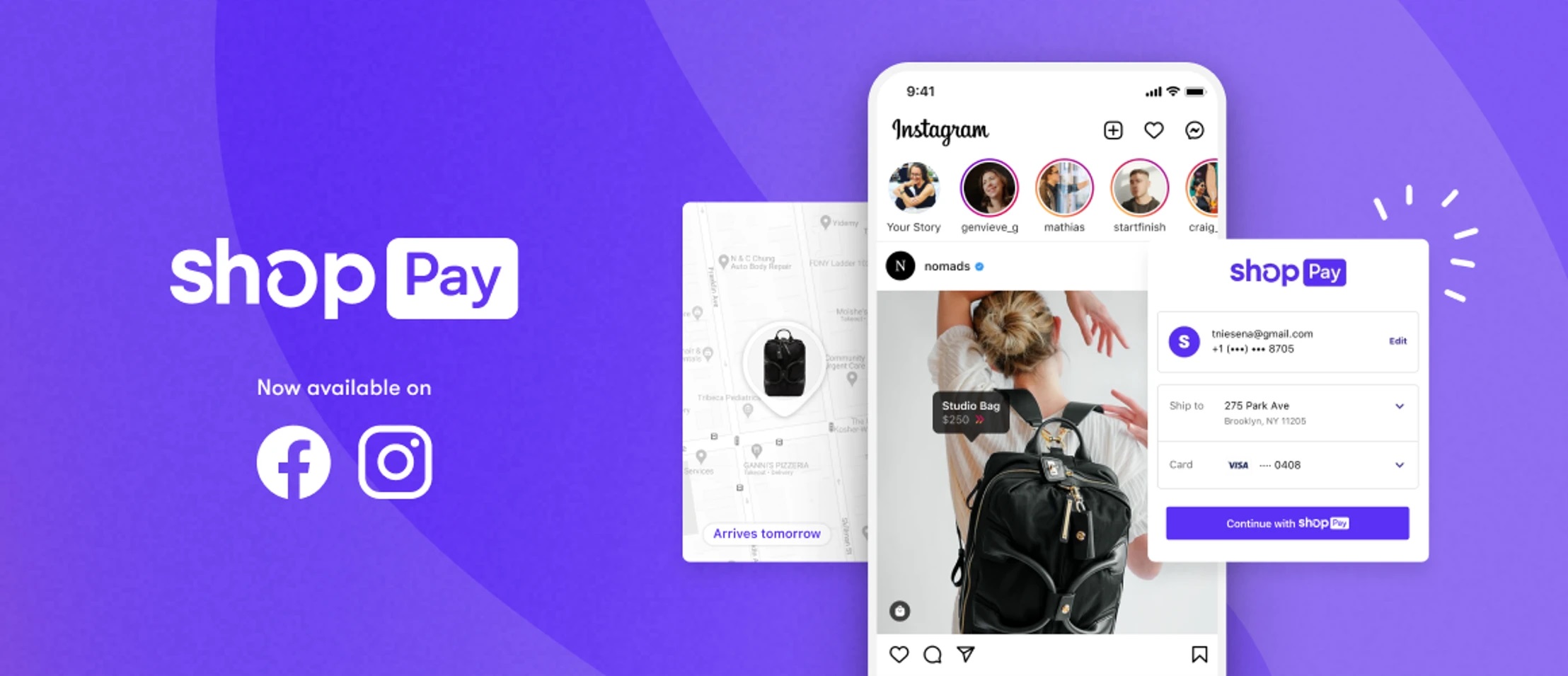 FACTS
The Canadian e-commerce platform Shopify has just announced a partnership with Facebook.
Objective: to offer its "in-house" payment option, called Shop Pay, to all its merchants who sell on Facebook and Instagram.
Shop Pay is a "fast-track" payment solution; it allows merchants using the Shopify Payments cash-in solution to store their customers' personal information, making the payment phase faster.
Similar to Amazon's One-Click Payment or PayPal Express Checkout, Shop Pay stores the customer's email address, card number, and shipping and billing addresses. Once the customer is identified, all they have to do is complete their transaction by entering their credentials and validating with the one time password received on their phone.
Thanks to this partnership with Facebook, Shop Pay will first be available to Instagram users in the United States, then to Facebook users a few weeks later.
Customer journey: the Instagram user will see the items tagged by a Shopify merchant on his Instagram account; after adding an item to the cart, he will select the Shop Pay option, which appears next to the debit card, credit card or PayPal payment options; he will then validate his transaction without leaving Instagram.
Shop Pay is also available from the Shop mobile App. The latter allows merchants to create shop windows for their products, integrate payment via Shop Pay and offer customers order tracking.
CHALLENGES
Responding to the growth of Social Commerce. For Shopify, social networks have become increasingly important in the sales channels of its merchants since the health crisis. Since March and April 2020, Shopify has experienced a 36% monthly growth in the number of active merchants on Facebook and Instagram, from its platform.
This strategic choice also corresponds to the particular profile of the merchants using Shop Pay. The majority of these are so-called "direct to consumer" brands, i.e. without points of sale, whose customers are mainly mobile-first users. Consequently, Shopify has a strong interest in positioning itself on social networks, which have become an essential sales channel for these merchants. Since last October, Shopify has been in partnership with TikTok, to allow its merchants to put their products on sale on the social network.
MARKET PERSPECTIVE
In 2021, Shop Pay will also offer a split in 4 payment option, offered in partnership with Affirm. The solution is currently on a waiting list for interested merchants.
Shop Pay's Customers: Allbirds, Kith, Beyond Yoga, Kylie Cosmetics, Jonathan Adler, Loeffler Randall or Blueland.
In terms of Social Commerce, ByteDance, TikTok's parent company, has just launched its own payment solution in China called Douyin Pay.
Facebook has been emphasizing for several years the possibility of opening stores on its various social networks. In the war against Apple, which could cause a sharp drop in its advertising revenues, Facebook Commerce is becoming even more important for the GAFA, which found a new source of revenue.
KEY FIGURES (Shop Pay)
40 M regular buyers
In 2020, 137 M orders were paid with Shop Pay
Since its launch in 2017, Shop Pay has recorded cumulative sales of $20 billion
According to Shopify estimates, Shop Pay is 70% faster than normal data entry and has a conversation rate 1.72 times higher
430 M orders tracked with the Shop App