Shine obtains payment institution status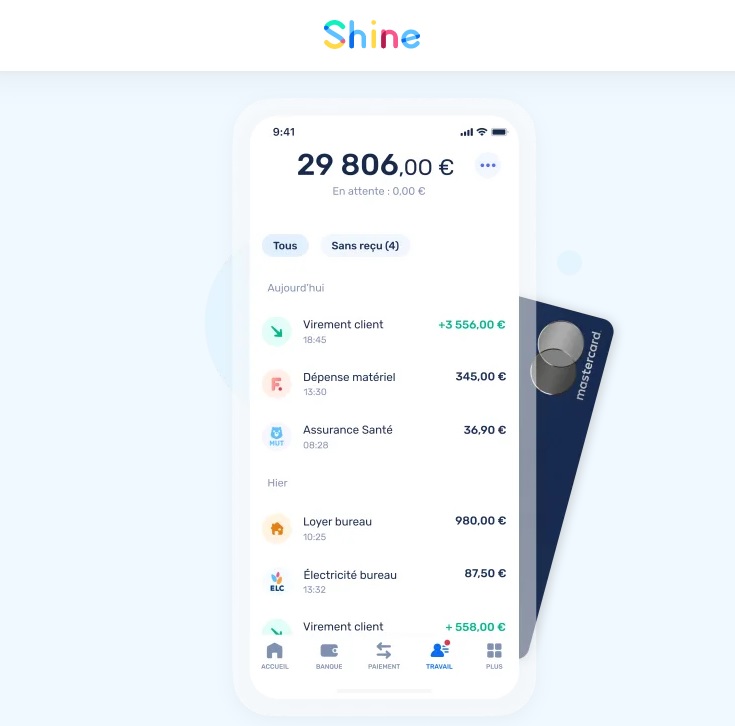 The FinTech dedicated to the services of professionals and companies Shine wanted to take stock of its status as a financial services provider. It has just obtained a license as a payment institution and should expand its offer.
FACTS
Shine obtained its payment institution license from the Autorité de contrôle prudentiel et de résolution (ACPR) on July 20, 2021. It was previously a PISP, a payment service provider.
Payment institutions, as Shine is now, can provide payment services, such as cashing or withdrawing sums from payment accounts. These accounts can be used for transfers, card payments and cash withdrawals.
Nevertheless, it is on the occasion of this new school year that FinTech, a subsidiary of the Société Générale group, wanted to take stock of this new status and its new perspectives.
CHALLENGES
Gaining autonomy: until now, Shine operated its activities by working with the electronic money institution Treezor, another subsidiary of the Société Générale group. While not completely severing ties, as the latter provides its core banking system, this license will allow Shine to offer a more fluid experience to its customers. In particular, Shine can now manage the bulk of its customer processes.
Expand its service offering: This license will allow Shine to offer new services to its customers, such as cash deposit, which will be available "in a few months", says the neobank for professionals.
Growing: Shine currently has 100,000 professional customers. It hopes that its new status and the diversification of its offer will enable it to prospect.
MARKET PERSPECTIVE
By becoming a payment institution, the neobank joins Qonto, regulated like Shine in France, and Sogexia, which is supervised by the Luxembourg regulator. However, to date, only Memo Bank has obtained a full banking license that allows it to offer loans in its own name. In its press release, Shine makes the roles and challenges of these different types of institutions clear.
To overcome these limitations, fintechs can form partnerships with structures that have the status of credit institutions, as Shine does with Franfinance, a specialized subsidiary of Société Générale.