Distribution Channel – Branches
Payment
Portugal
Sensei wants to democratize the cashless store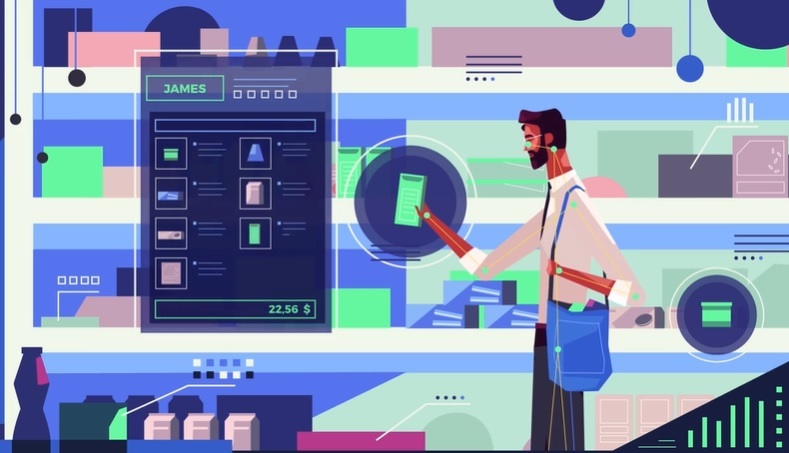 FACTS
Cashless store model is growing in response to an increasing demand from the retailers. But for the moment, a unique model has not emerged among the different technologies used.
Sensei, a Portuguese start-up, is tries to differentiate from Amazon Go by targeting local retailers better than supermarkets.
Sensei has just raised 5.4 million euros. Several investors have been mobilized, including Seaya Ventures and Iberis Capital.
Sensei's main target: retailers specialized in take-away sales, gas stations and other local grocery stores.
Technologies used: AI, image recognition, connected sensors and a network of cameras installed in the outlets.
Customer journey:

The customer places items in their shopping cart.
Sensei cameras recognize these items, identify when the customer picks them up or puts them down and digitize the contents of the basket in a mobile application or in the retailer's checkout system.
Upon checkout, the customer is billed and finds their payment receipt on the Sensei application.
CHALLENGES
Boosting its R&D: To face Amazon Go, Sensei relies on its own ability to innovate from a technological point of view. That's why the startup plans to put most of its new funding into its R&D efforts to perfect its technologies. Another part will be used to finance the first pilots. Two stores have just opened in London; and Sensei will soon open a store in Europe (without revealing the location or the brand).
Stand-alone stores for everyone? Sensei believes that this new store format will become the norm within 5 years and that it is therefore a question of survival for commerce to tackle the problem of queuing. The start-up highlights the automation of the point of sale management which will allow retailers to have a real time vision of their stocks and value-added data on the behavior of the buyers.
MARKET PERSPECTIVE
According to a McKinsey report, "stores of the future" and self-payment technologies will allow merchants to achieve margins twice as high as today, hence the promise of profitability that Sensei is highlighting.
Since the pioneer Amazon Go presented its model, many start-ups and retailers have entered the race to deploy this type of technology, including AiFi, Caper, and Zippin).
Despite this proliferation of solutions, outside of Amazon Go in London, Sensei is the first technology provider to open stores of this type in Europe.