Mobility
Payment
United States
Google Maps will help pay for parking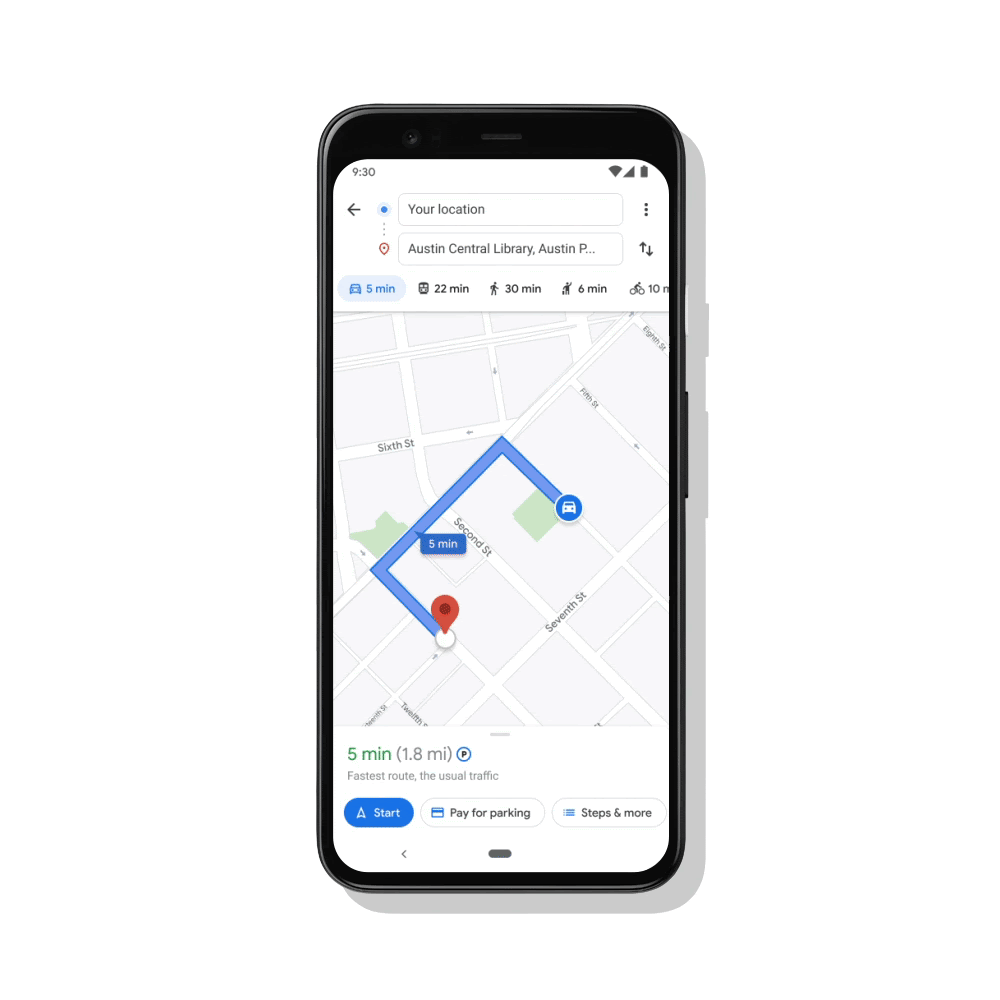 FACTS
Google's navigation service, has been enhanced with a new feature that goes beyond location. This is the Pay For Parking option, a parking regulation tool based on Google Pay.
U.S. drivers will now be able to pay for on-street parking directly from Google Maps. 400 cities are covered, including Boston, Cincinnati, Houston, Los Angeles, New York and Washington.
To achieve this, Google has partnered with two parking solution providers, Passport Parking and ParkMobile.
Drivers using Google Maps will now see the payment feature appear directly on their navigation map, prompting them to pay from their cell phone when they arrive at their destination parking space.
In order to work, the option must be used by the holder of a Google Pay account linked to a payment card.
Drivers will be able to enter the approximate duration of their parking and pay extras from their smartphone without having to return to their vehicle.
The feature will soon be available via the iOS version of the Google Maps application or from the Google Pay application.
CHALLENGES
Improving an already multi-functional tool: In addition to navigation and route tracking, Google Maps has been enhanced with new value-added services: discovering deals, tracking card payment transactions, etc... During the pandemic, for example, Google Maps offered alternatives to crowded public transportation. More broadly, in the midst of a health crisis, the solution is presented as an asset to avoid contact and manage payments in complete security.
Expanding to all types of mobility: in addition to parking payment, Google Pay is also about to manage the payment of public transport  journeys. To do this, the Web giant has signed agreements with some 80 partners around the world.
Boosting the use of Google Pay: with 1 billion active users per month, Google Maps represents a significant pool of potential customers for Google Pay. Google continues to promote the interconnection of its various services, which allows the user to have a much more fluid experience (integration of payment in navigation) and Google to know more about him or her...
MARKET PERSPECTIVE
Google's efforts to launch various financial services, in addition to its many practical services accessible from a cell phone, have multiplied in recent years.
Google Pay now has just over 150 million active users per month in some 30 countries.