Payment
Players' Strategy
France
REX: Nickel Wins Associations' Favours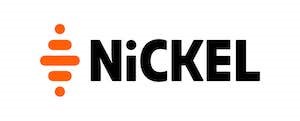 FACTS
Nickel's banking offer saw the day 5 years ago in France. Their buy out by BNP Paribas does not seem to have changed their ambitions: they still view their service as a means for improving financial inclusion.
This is highlighted by their strong link with associations. 10% of their customers signed up after having sought advice from an association of social workers.
3 founding principles defended

Accessibility
Technology
Goodwill 

In order to achieve their goals, Nickel signed 12 partners in 2018 with different players:

Assistance in budget management (CRESUS, Crédit Budget Partage, APIB 44)
Social mediators (PIMMS, La fête de la vie)
Microcredit specialists, Pawnbrokers (ADIE, Crédit Municipal de Bordeaux)
Public assistance services (Refuhelp, AME Paysans Gascogne, Place aux Métiers, Fraveillance, K d'Urgence)
Key Figures

2014: Nickel launched
2017: Nickel bought out by BNP Paribas
5,000 partner tobacconists
300 employees
30,000 new customers each month
Over 1.2M accounts opened since 2014
CHALLENGES
A financial solution for fighting banking exclusion. Beyond their arguments, Nickel is provided help from partner organisations.
Increase their customer base. Their list of potential targets proved more diversified than initially expected, this FinTech runs prospecting campaigns with banking inclusion in mind. This strategy appears to be successful considering the number of customers they are sent through this means.
Contribute to rethinking access to entry-level banking services. In France, the issue of cash availability still is a debated topic and the Banque de France again insisted on the importance of cash. Based on their distinctive distribution approach via tobacconists, Nickel manages to focus on payments' digitalisation and cash availability in rural areas.
MARKET PERSPECTIVE
Ongoing work by the French central bank on improving banking inclusion has been aided these past years by the emergence of alternative, low cost offers, more easily accessible to fragile customers on in France.
The Banque de France observed that the development of alternative accounts also had a positive impact on the market in 2018. They also encourage financial service providers to build links with associations.