Polish bank PKO imagines its future in the metaverse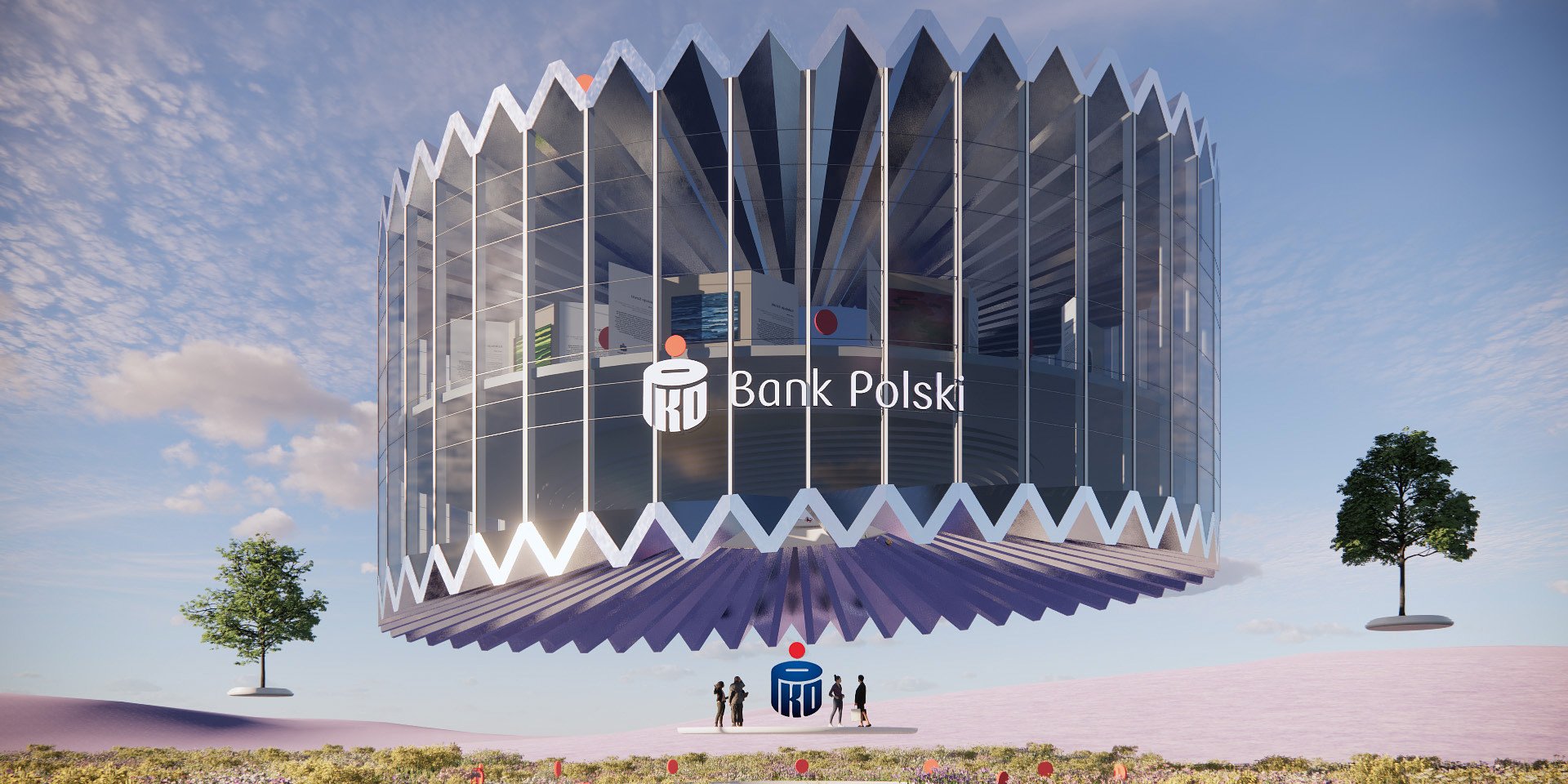 The Polish bank PKO is also moving into a metaverse. While many financial institutions have ventured into the virtual world in recent months, PKO's initiative stands out for its long-term commitment and evolutionary vision. In addition to capitalising on the marketing effect of an early positioning on this future trend, PKO is counting on a complete and perennial extension of its strategy in this new universe.
FACTS
PKO installed a replica of its historic Warsaw building, the Rotunda, in Decentraland, a decentralised 3D virtual reality platform. This virtual reference space will serve as a central base for the deployment of the entire experience developed by the bank in the metaverse.

The Rotunda will serve as an ideas laboratory to enable PKO to develop future products and services adapted to the virtual world, as well as customer identification and authentication solutions.

Initially, however, PKO's Rotunda 3.0 will enable it to present the history of the bank and its payment cards in a playful and educational environment.

In the longer term, financial products and services will also be developed, in particular to target the bank's professional clients.

The virtual Rotunda will also have a space dedicated to PKO employees in order to promote a more immersive experience for their training sessions, for example.
CHALLENGES
Marketing communication & early adopter: PKO's first step into the metaverse allows the bank to establish itself as a pioneer in this new universe. The bank is also counting on a broader experience for its future virtual visitors. In addition to its banking services, PKO's virtual Rotunda will also host an exhibition of local contemporary art for its inauguration.

Optimising the customer experience: PKO is counting on the deployment of an idea laboratory in the metaverse in order to learn about this new communication and distribution channel for its future offers. But the bank's objective is also to use the metaverse to improve the customer experience in a gamified approach based on the latest technologies.

New ways of working: PKO's metaverse strategy also concerns its own employees; Web 3.0 will also be deployed internally in order to accustom the bank's employees to a new hybrid way of working.
MARKET PERSPECTIVE
Web 3.0 is on the rise, with a multitude of players projecting themselves into the metaverse. All sectors are concerned:

Monoprix recently installed an NFT corner in its shops,

Worldline presented its virtual showroom in June,

Transak launched distributors in the metaverse this summer.

Web 3.0, and in particular NFT, will also enable the creation of a new customer loyalty strategy.