PayU Changes Gear, Works on Consumer Credit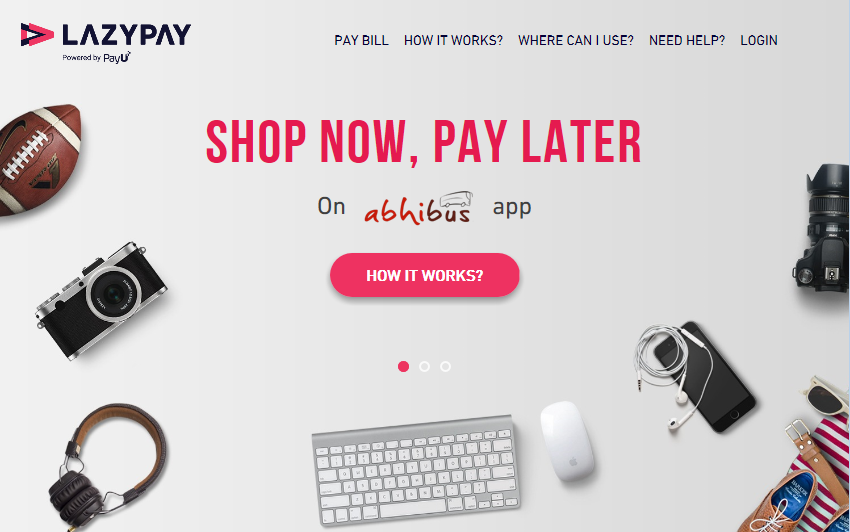 The Indian provider of payment gateway services PayU has been expanding its range of offers along the years, and even included payment facilities. They are again upholding this strategy, as they choose to step away from their wallet service to keep developing their LazyPay solution. This FinTech has even applied for a Non-Banking Finance Company (NBFC) licence from the Reserve Bank of India to propose consumer credit services, as well.
PayU is backed by the South African group Naspers. They applied for a licence from the RBI, and are getting ready to launch a new set of features for their deferred payment solution LazyPay. These features are intended for Indian e-merchants using their payment solution (PayU Hub).
Their payment facilities were presented early in 2017, enabling customers to choose a deferred payment option for free. The payment has to be made within 15 days. This service applies to purchases from PayU partner e-merchants. This credit line can range from 3,000 to 10,000 rupees, depending on the customer's profile and PayU-based payment habits. Merchants are charged a 1% commission. PayU aims to include a credit option, with interests applied, through relying on their KYC.
PayU processes nearly three million transactions each day, and use this data to further improve their scoring algorithms: to do so, they mostly rely on their users' payment habits. Observed delinquency rates with LazyPay are between 1 and 2%.
Comments – PayU: from payments to consumer credit
After they bought out Citrus Wallet, PayU's payment activity (rebranded as "PayU Money") started to lose profit. Given strong local competitive pressure, PayU explains that only the largest players, such as Paytm, have managed to persist. And the RBI has significantly increased KYC-related requirements imposed on prepaid issuers. This considered, as well as a strong demand on the part of LazyPay merchants, PayU chooses to terminate their wallet, and focus on the credit market, instead. LazyPay merchants claim that their customer retention rates benefit from this option, and even increased by nearly 70%.
Banking inclusion issues, and the lack of banking history especially, are preventing a large part of the Indian population from accessing credit facilities. Just like ICICI Bank relies on their customers' digital behaviour to expand their credit-granting criteria, PayU should be using data gathered from their Indian e-commerce platform and digital wallet to better meet loan applicants' needs. This payment institution expects to attract 10 million users for LazyPay in the next 18 months. They also want to attract 100 to 150 additional merchants within six months (vs 50 merchants today).