Paylib: Mobile-Based Instant Credit Transfer Going Mainstream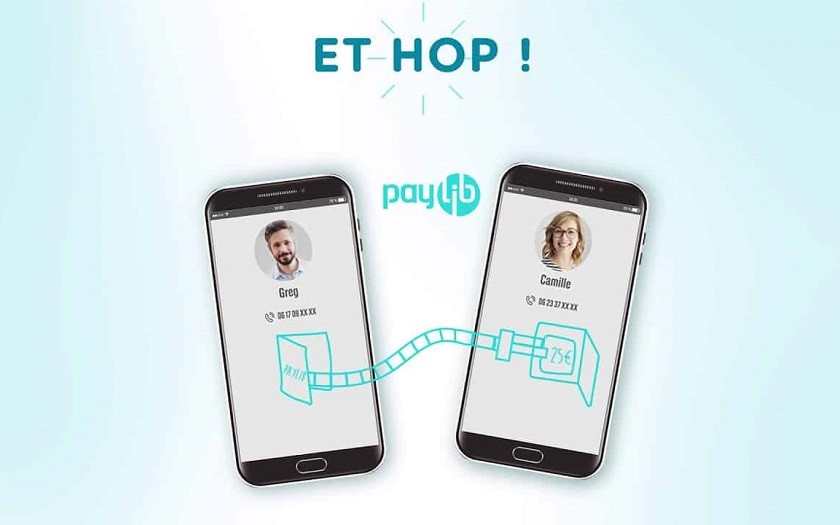 FACTS
The seven largest banks in France just agreed to generalise P2P credit transfer through Paylib.
Goal: Let customers conduct instant account-to-account money transfers from their mobile phone.
Each bank will set their own transaction limits and applied fees.
They will be in charge of securing Paylib transactions and will remain the only contact point for all payments made through this mobile app.
How it works

The user opens the app and activates the Paylib entre amis option
He specifies the amount and recipient's phone number
The transfer is conducted near instantly (less than 10 seconds)

For now, Crédit Mutuel Arkéa is the only institution enabling their customers to carry out instant Paylib-based transfers. Crédit Agricole should soon follow. The other banks are expected to be ready by this summer.
FOCUS: Instant Payment from BPCE

1M instant transfers
600,000 since the beginning of 2019
400,000 by individual customers, 200,000 conducted by BPCE Assurance
CHALLENGES
This move might help banking institutions provide an alternative to cheques and stay in control of payment transactions as US Web giants increasingly focus on the P2P payment market.
A boost. Generalising mobile-based instant credit transfer services might also boost Paylib's adoption, as well as help it become a reference on the French market for P2P mobile payments.
MARKET PERSPECTIVE
The French wallet entered the P2P segment in 2018 with a money transfer feature, yet this option didn't involve real-time payments. It could soon enable over 2 million users to transfer amounts in less than 10 seconds.
Also, a rival service from the retail industry, Lyf Pay, just launched a free money pool solution for their 1.7 million users.
And just a few days ago, Apple launched their own credit card in partnership with Goldman Sachs and Mastercard. French banks must then improve their position on the mobile payment sector: they have to face threats from the US "Big Four" as they aim for financial services, especially in dealing with payments.