Paisabazaar Features Financial Services from Samsung Pay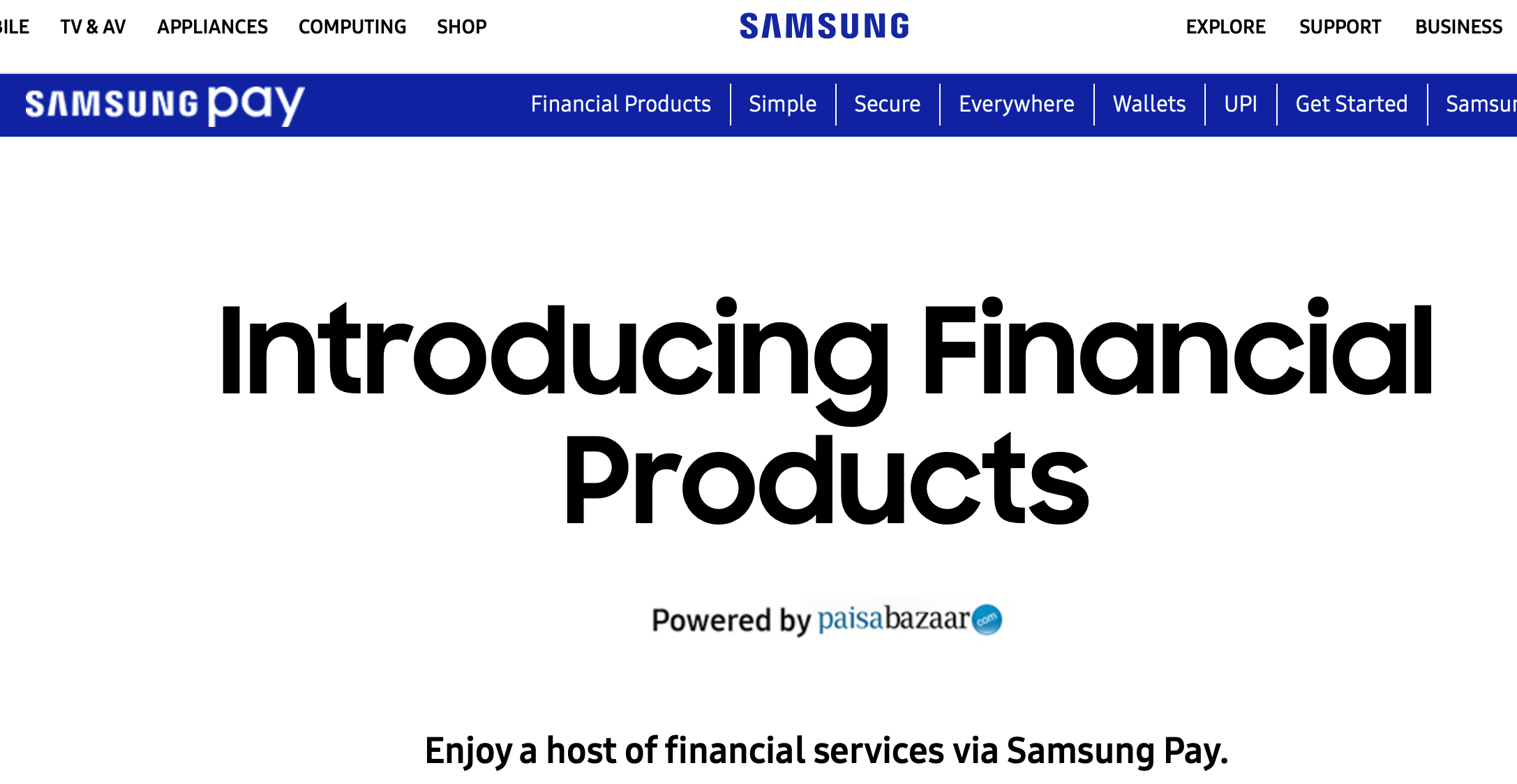 FACTS
In India, the digital platform for financial products Paisabazaar teams up with Samsung. This marketplace connects their customers with over 70 financial partners proposing roughly 300 offers. Indian consumers may then subscribe credit cards or personal loans via Samsung Pay.
The scoring process, through the feature called Chance of Approval designed by Paisabazaar, enables them to be granted credit approval near-instantly. This predictive algorithm analyses the borrower's profile and aggregates multiple criteria to refine the scoring procedure. Based on this prequalification process, Paisabazaar sends an offer from the lender most likely to accept the application. Their platform stresses higher approval rates.
API-based integration enables the borrower not to be directed away from the interface when subscribing. Samsung Pay proposes these financial products from their mobile app.
CHALLENGES
Helping the Indian credit market grow. With this offer, consumers enjoy easier access to financial services, regardless of un(der)banking issues in India.
Prolonging a working collaboration. Despite their leading position in India, Paisabazaar relies on a well-established player (Samsung) and is provided access to their customer base to sell financial offers from their partners. Samsung Pay, for their part, is adding a wider range of services for their customers.
Credit services as levers to improve customer experience in partnership with Samsung Pay. The financial aspect is outshined by a streamlined customer process featured by Paisabazaar and Samsung. Through an API, customers enjoy faster and simplified scoring processes, maximising approval chances.
MARKET PERSPECTIVE
Paisabazaar.com is a prevailing online platform in India. They have been working with over 75 partners from different sectors (including AmEx, CitiBank, Equifax and Invesco) to aggregate more than 300 products and meet customers' needs when it comes to credit and investment offers (car loan, mortgages, savings accounts, credit cards, etc.).
In India, several players in the credit industry –such as MobiKwik, LenDenClub and BankBazaar– are already relying on a mobile approach.