Open Innovation: CACF Chooses Five Winners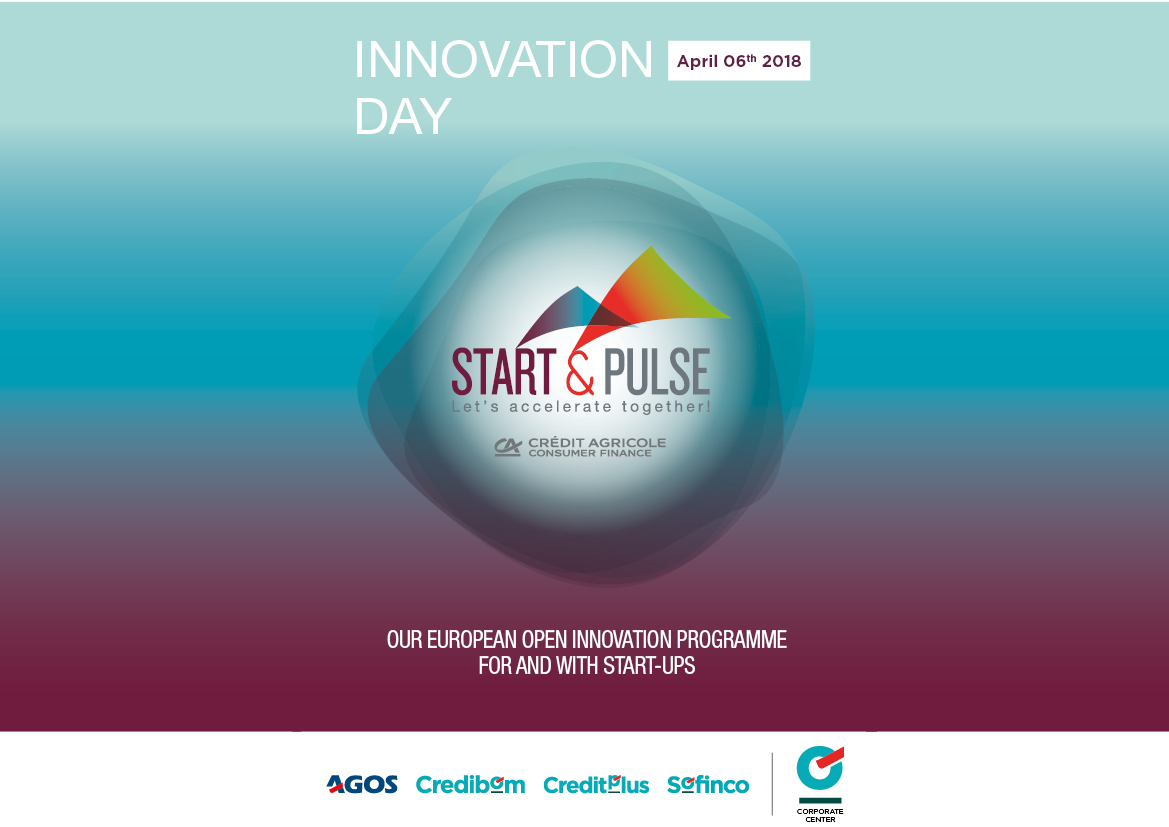 In September 2017 in line with their CACF 2020 strategic plan, Crédit Agricole Consumer Finance launched the "Start & Pulse" Challenge, open to innovative start-ups throughout Europe. A winner has been appointed by each of their European subsidiaries.
During this challenge, out of the 314 registered start-ups a certain number had been preselected based on the innovative nature of their project. Eventually, this sample could give "pitches" in front of a jury during the Innovation Day, on 5 and 6 April. Five were selected by the European consumer credit subsidiaries of Crédit Agricole.
In France, Sofinco selected Onewave which proposes to store payment, transports and loyalty cards on a smart card with embedded touch screen. These cards are added beforehand using the associated mobile app. In Portugal, Credibom opted for Doc Digitizer and their automation solution for analysing credit decisioning documents.This service extracts required information from the provided documents.
In Italy, Agos supports Stip, which focuses on aggregating information for CRM management (through different platforms used by the company: social media, e-mail, websites, texts, etc.). A single dynamic newsfeed is then generated using AI tech. Creditplus, for its part, selected the German start-up Solvemate for their chatbot intended to improve post-sale CRM, and optimise response time. Eventually, their parent company, CACF, went for Talentview: a new, more appealing way to hire employees, using videos, and improved profile hunting.
Comments – More opportunities for winning FinTechs
This large-scale program should keep the group going on their digital path. The idea is to stand out through proposing disruptive solutions to their customers and partners: innovation, consumerism and digital transformation are key aspects. The selected start-ups and their projects fully match the group's differentiation objectives, stressing assets for their strategic plan to work.
To this respect, several of the start-ups they selected are implementing solutions with process optimisation in view: save time and operational costs through analysing credit-related supporting documents, HR optimisation, information hub for all media. Commercial partnerships with CACF are considered for these prototypes. Later on, they could lead to full-scale partnerships, as is the case with Reezocar.