Oney to Address SMEs with PayPlug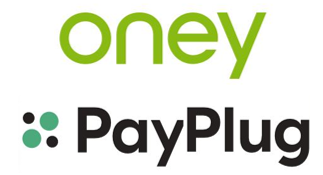 FACTS
"3x4x Oney": main features

Merchants may choose to implement a paid or free payment facility (interest-free instalments)
Available for transactions ranging from €100 to €3,000
Agreement-in-principle sent instantly
CHALLENGES
Increasing instalment options' popularity among small merchants. This payment method provides them with more flexibility and may contribute to enhancing customers' experience. Merchants would also become more competitive and improve their sales: Oney's merchants observed 10 to 20% growth in average cart amounts. Through this direct implementation in PayPlug's solution, merchants can feature payment facilities in just 48 hours.
Meeting an increasing customer need. Instalment options are becoming standard features in purchasing processes as they meet various customers' needs, regardless of consumption environments or purchasing channels. This success is partly owned to the fact that they don't cause frictions. The process stays simple and immediacy applies: key factors when it comes to customer experience. For some merchant partners, Oney's instalment service accounts for 40 to 50% of their sales figures.
MARKET PERSPECTIVE
Oney has been focusing on the instalment market for over 10 years and works with roughly 500 merchants. They now make their how-how and "3x 4x Oney" solution available allowing them to ensure a 92% acceptance level.
In October 2019, BPCE completed the acquisition of a majority stake in the capital of Oney Bank. Their partnership with PayPlug directly stems from this strategic move, as this FinTech was bought out by BPCE in 2016. 
In May 2019, PayPlug entered the market for face-to-face payments and intends to fulfil their objective, i.e.: equip at least 200 merchants with turn-key POS solutions.