Payment
Players' Strategy
Romania
Oney Moves to Biometric Payments with Wirecard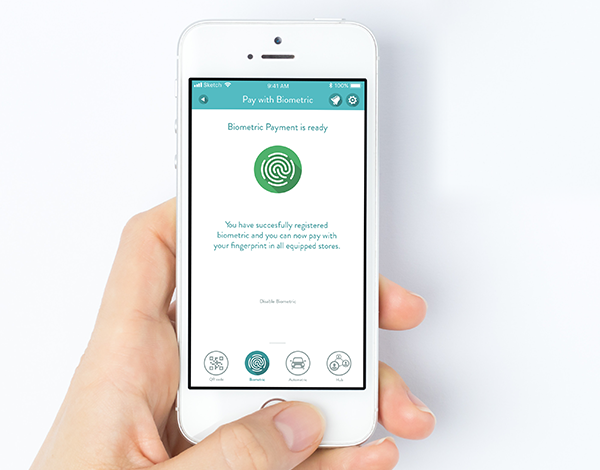 FACTS
Oney, financial subsidiary of the retail group Auchan partners with the e-payment company Wirecard to roll out the Well.com mobile app in Romania.
Increase biometrics use in transactions contexts for the sake of speed and convenience.
This mobile app (in Android and iOS) is a market first in Romania for Visa and Mastercard cardholders.
Well.com is designed to enable biometric payment using fingerprint recognition or QR code scans, additional payment features are also included.
Wirecard embeds this wallet in the app, enabling card registration and activation via 3D Secure. They also process the fingerprint and QR transactions. 
This wallet is meant to be an all-in-one app. Besides in-store payments, additional services will include:

Bill splitting
P2P payments
Bill payments
Meal or taxi orders
In-car payment for fuel in gas stations based on Automatric solution (where the driver's car plate is identified)
CHALLENGES
Roll out their solution beyond the retail sector. Well.com is already available in 30 Auchan stores in Romania and Oney bets on even more partnerships for their app to gain traction in Romanian customers' day-to-day life.
Aiming for international reach. For now, Well.com is only available in Romania, but could be rolled out in other countries such as Hungary, Ukraine and Poland.
Mobile payment services haven't yet taken off in some market, including in France. Many customers seem reluctant to using their smartphone to make a payment. The point for Well.com would then be to convince Romanian users and team up with more partners to increase their customer base.
MARKET PERSPECTIVE
This move is consistent with Oney's innovation and development strategy. Just a few days ago, they launched their instalment based payment option in Portugal, too. Well.com is a way for them to improve their position in European, beyond payments and with value-added services.
In the meantime, their rival Banque Casino is also working on a mobile payment option: first they bought a minority share in Lyf Pay and, more recently, they officially launched their wallet.
Automatric's solution is already tested by several Auchan subsidiaries in Spain and in France.