News in Brief – November 2018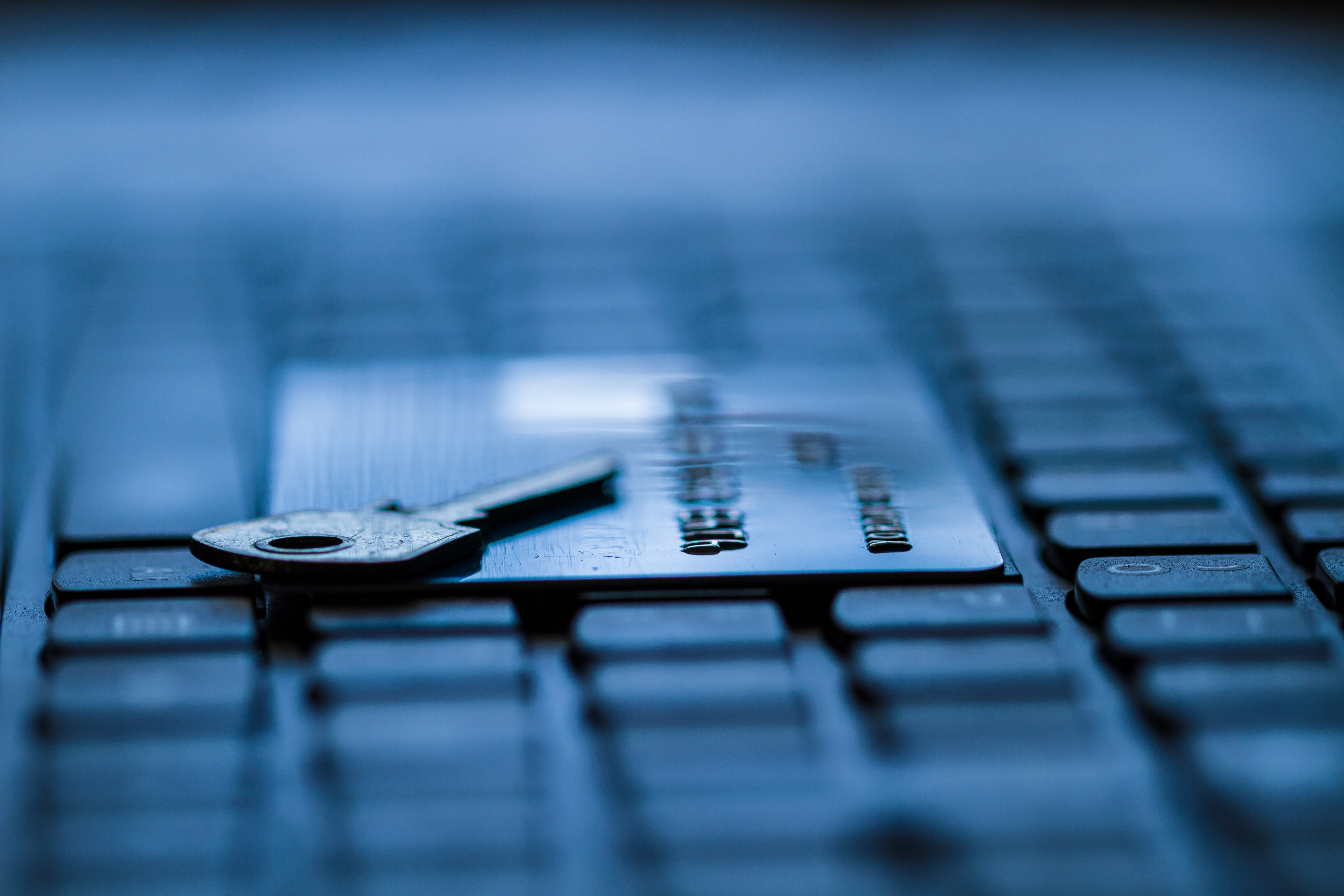 Players' strategy
INTERNATIONAL – N26 is now available in Denmark, Norway, Sweden and Poland. Launched in 2013 in Germany, they keep focusing on expanding their reach through both geographical and vertical developments. Several partnerships are already in place, with TransferWise, Raisin, Clark, Allianz, auxmoney, to name a few. Their list of investors includes large-scale groups such as Tencent and PayPal and they would also be considering an IPO.
CHINA – American Express has just been granted approval to set up their own network to process and settle card payments in China. They will be relying on a Joint-Venture involving their local partner LianLian Group. For now, AmEx transactions in China are processed through CUP under state control. On this market, Mastercard and Visa are only able to propose co-branded cards, usually in partnership with CUP.
UNITED KINGDOM – Santander unveils a BtoB platform enabling client companies to initiate payments as well as track their transfers and check payments. According to the bank, this platform is meant to streamline supply chains-related processes and reduce associated costs.
UNITED KINGDOM – Monzo opts for PayPoint for their cash deposit service. Their customers may now visit one of the 28,000 PayPoint-affiliated locations to credit up to £300 in cash to their Monzo account via a single transaction. Several neo-banks and FinTechs –including Pockit, Monese, Tide and U Account– have already added this service.
FRANCE – C-Zam was launched 18 months ago by Carrefour Banque, and does not seem to have met their objectives: 131,000 accounts would have been opened (120,000 of which in the first year), but they may have been expecting 200,000 subscribers for that same period.
SWITZERLAND – Several banks and card issuers are suspected to have agreed to avoid Apple Pay and Samsung Pay, by way of boosting the Switzerland-based system Twint instead. An investigation by the local competition authority (Comco) is underway. Twint was launched in 2016 to merge Postfinance's service and Paymit (by Six Payment Services, UBS and ZKB). It has since been adopted by many banks (including UBS, ZKB, Crédit Suisse, PostFinance, Raiffeisen and BCV). It claims 1 million users, and more than 1 million transactions processed each month.
POS Checkout & mPOS
EUROPE – SIX Payment Services partners with Alipay (Ant Financial) allowing EU-based merchants to add Alipay as an option for in-store payments.
FRANCE – After a test phase conducted in 2017 in select locations, Monoprix launches their monop'easy mobile self-checkout service across their entire network.
JAPAN – Panasonic and the retail group Trial are running automation tests in a Fukuoka-based concept store: 700 cameras, depth sensors and smart shopping carts equipped with tablets have been installed to track customer processes. They intend to draw inspiration from the e-commerce sector by way of improving customer knowledge and experience. Fifty million yen (€400,000) have been invested in this experiment only. According to Trial, this store –which was introduced in February– shows higher average cart amounts (roughly 10% more) compared to their other supermarkets.
CHINA – According to Alipay, biometric payment services are becoming popular among Chinese customers. This interest was made obvious during the Singles' Day sales on November the 11th: more than 60% of the customers went for either face or fingerprint scans to authenticate their transactions. Also, China's Payment and Clearing Association (CPCA) deems that 85% of those interrogated in 2017 said they were in favour of biometric payments, vs 70% in 2016.
UNITED STATES – The American start-up Poynt –founded by Google Wallet's VP– raised $100 million for their payment terminal. Poynt is described as an alternative to POS devices by Verifone, Ingenico, Square, etc. In 18 months, this start-up shipped nearly 150,000 terminals. They also keep promoting their in-house Operating System.
KENYA – Safaricom unveils a faster payment service for more than 2,500 Lipa Na M-Pesa merchants: over 21 million end-customers could benefit from this implementation. Each cash counter will be assigned a unique number (rather than one number for each point of sale).
UNITED STATES – The in-car payment specialist Cargo adds Venmo to their list of options. Passengers will then be able to debit their Venmo account, the associated bank account or payment card to pay for their purchases from cabs or ridesharing vehicles with this service in place. Eight major cities in the US will be covered.
FRANCE – Several points of sale in Bordeaux will soon let their customers pay via credit transfer, using the solidarity app Pim. For each (QR code-based) transaction, merchants are charged a 1% fee: 50% of this fee is sent to public interest associations. Pim's prepaid account can be reloaded via bank transfer.
JAPAN – WeChat makes further progress in Japan. A partnership with Line has been announced allowing Line Pay-equipped merchants to process WeChat Pay transactions directly.
Credit Transfer & Instant Payment
EUROPE – Crédit Agricole Italia teams up with the Italian processor SIA, whose customers will be able to send and receive payments in real time using their e-banking portal and Nowbanking mobile app. This service is managed via SIA EasyWay platform, which connects to the EBA Clearing's pan-European Instant Payment infrastructure RT1. SIA EasyWay will also be able to deal with TIPS payments.
NETHERLANDS - BELGIUM – With the addition of the Netherlands and Belgium Paysafe's credit transfer service Rapid Transfer now covers 15 countries. Rapid Transfer lets its users pay online via credit transfer without having to step out of the e-merchant's site (they key in their banking details when making their payment).
EUROPE – equensWorldline (subsidiary of Worldline) introduces TIPS Gateway, scheduled to launch in H1 2019.
EUROPE – Transferwise opens a Euro account in Lithuania, making sure that they gain direct access to the European Instant Payment system.
EUROPE – SWIFT launches SWIFTNet Instant enabling their customers to make real-time payments. SWIFTNet Instant connects to the EBA CLEARING's RT1.
Money Transfer
KENYA – Western Union partners with Safaricom and allows 28 million M-Pesa users to make cross-border transfers to roughly 200 countries and territories. Reminder: nearly 1.7 billion transactions are processed via M-Pesa each year.
UNITED KINGDOM – TransferWise opens their APIs to third-party companies, providing them with a way to include money transfer features in their apps or websites. Also, TransferWise's debit card offer –initially meant for individual customers– has now been made available for European corporate customers, too. Eventually, they also report a 75% increase in revenue year-over-year.
Fraud Prevention & Security
INTERNATIONAL – SWIFT launches Payment Controls: a fraud prevention solution featuring alerts and reporting tools to improve risk management procedures. This service will include a stop and recall option applicable to the entire payment chain.
UNITED STATES – Venmo (PayPal) reported $40 million in fraud-related losses for Q1 2018, roughly 40% more than expected. Mitigating measures have been implemented in an effort to remedy this situation: real-time transfers to a bank account are no longer possible, suspicious accounts have been closed, etc.
FRANCE – Cartes Bancaires introduces FAST'R by CB: a CNP fraud prevention service for e-merchants and their banks based on equensWorldline and STET infrastructure. Tests have been underway since November with Arkéa customers as well as Société Générale and BNP Paribas merchants. This service analyses payment data to run risk assessments for each transaction.
Blockchain & Virtual Currencies
INTERNATIONAL – The investment platform eToro unveils eToro wallet for storing crypto-assets. To start with, this app will only make it possible to store 4 currencies (Bitcoin, Bitcoin Cash, Ethereum and Litecoin). Also, Bitcoin-based transfers from the eToro platform to an eToro wallet will first be made available to their Platinum Club members.
INTERNATIONAL – Ripple's CEO puts an end to a recurring rumour that seemed to refer to a possible agreement with Swift. Instead, he deems that Ripple is more likely to take over this interbank network, challenging it directly, loud and clear. This Blockchain-based network already counts more than 100 partner banks and payment services, including MUFG in Japan. According to its CEO, two production contracts are signed each week, especially in Saudi Arabia and in the US.
INTERNATIONAL – A recent Bitcoin Cash fork gave birth to two new crypto-currencies: Bitcoin ABC and Bitcoin SV.
INDIA – SWIFT's Indian subsidiary partners with the NY-based FInTech MonetaGo to test Blockchain applications in India.
FRANCE – In partnership with the POS software vendor for newsagents Bimedia, KeplerK (sale/purchase of crypto-currencies) intends to launch refill coupons (€50, 100 or 250) to be swapped for bitcoins or ethers on their website. The Banque de France expresses concerns and again reminds that caution must prevail when it comes to dealing with crypto-assets.
UNITED STATES – The State of Ohio is getting ready to accept Bitcoin-payments for taxes via OhioCrypto.com: 23 taxes are concerned.
Payment Cards
FRANCE – Fortuneo partners with American Express, enabling their customers to sign up for AmEx Green, Gold or Platinum cards and benefit from additional services (assistance, insurance policies, guarantees, etc.). The Green and Gold cards will be free, however, after the first year, specific spending thresholds will apply (€5,000/year for a Green card, €12,000/year for a Gold card).
UNITED STATES – American Express launches American Express Go: a virtual card for BtoB expenses. This means of payment is intended for mid-size and large-scale companies. It is especially relevant for employees without a business card or even temporary workers. A plastic card has also been added for in-store payments.
INDIA – IndusInbank introduces an interactive payment card with embedded selection buttons. These cards were developed by Dynamics, and let consumers choose their preferred mode of payment at checkout: card-linked account, credit or loyalty points.
E-Commerce & E-Payment
GERMANY – Klarna and Shopify are strengthening their partnership: German merchants will be able to feature Klarna/Sofort Pay later and Pay now options, as they are now included in Shopify Payments.
UNITED STATES – The marketing and e-mailing platform Mailchimp teams up with Square. Their client companies will be able to create landing pages with embedded e-commerce features: a way for them to enjoy an additional sales channel. Mailchimp proposes this service for free; Square charges a flat processing rate.
FRANCE – HiPay allows merchants to combine several payment methods for a single online purchase. Customers may, for instance, use gift cards or meal vouchers first, and choose to pay the remaining amount by card, or other alternative payment methods. This could be a means for e-commerce sites to increase their conversion rates. HiPay may also consider applying this system to group payments.
Connected Objects & Wearables
UNITED KINGDOM – The coffee chain Costa plans to sell reusable "Clever Cup", embedding a removable NFC chip. These bPay contactless chips, provided by Barclays, let customers store up to £15 to their associated prepaid account to streamline the in-store checkout step.
Mobile Services
FRANCE – e-Voyageurs SNCF opts for Natixis Payments to craft a payment solution for their mobility-dedicated assistant scheduled to launch next spring. This tool will be a means for their customers to stay informed, book and pay for their journeys using S-money. It should eventually apply to all modes of transportation.
INTERNATIONAL – Alipay (Ant Financial) partners with the UEFA (Union of European Football Associations). Alipay will be among proposed payment options where UEFA matches and tournaments will be held, enabling Chinese banking customers, users of the Alipay app to make purchases. This service has been adopted by more than 700 million active users and, following its parent company's investments, has agreements in place with other wallet providers (such as Paytm and Kakao Pay). These partners could later benefit from the Alipay/UEFA partnership, too.
UNITED KINGDOM – Lloyds Banking Group introduces a Google Maps-based service enabling their customers to trace their card payments. Also, a management tool called Payday is available to display a timeline of scheduled payments (regular bills) and specify how much the customer has left to spend at the end of each month.
Source: ADN'co Payments Insight