News in Brief – March 2019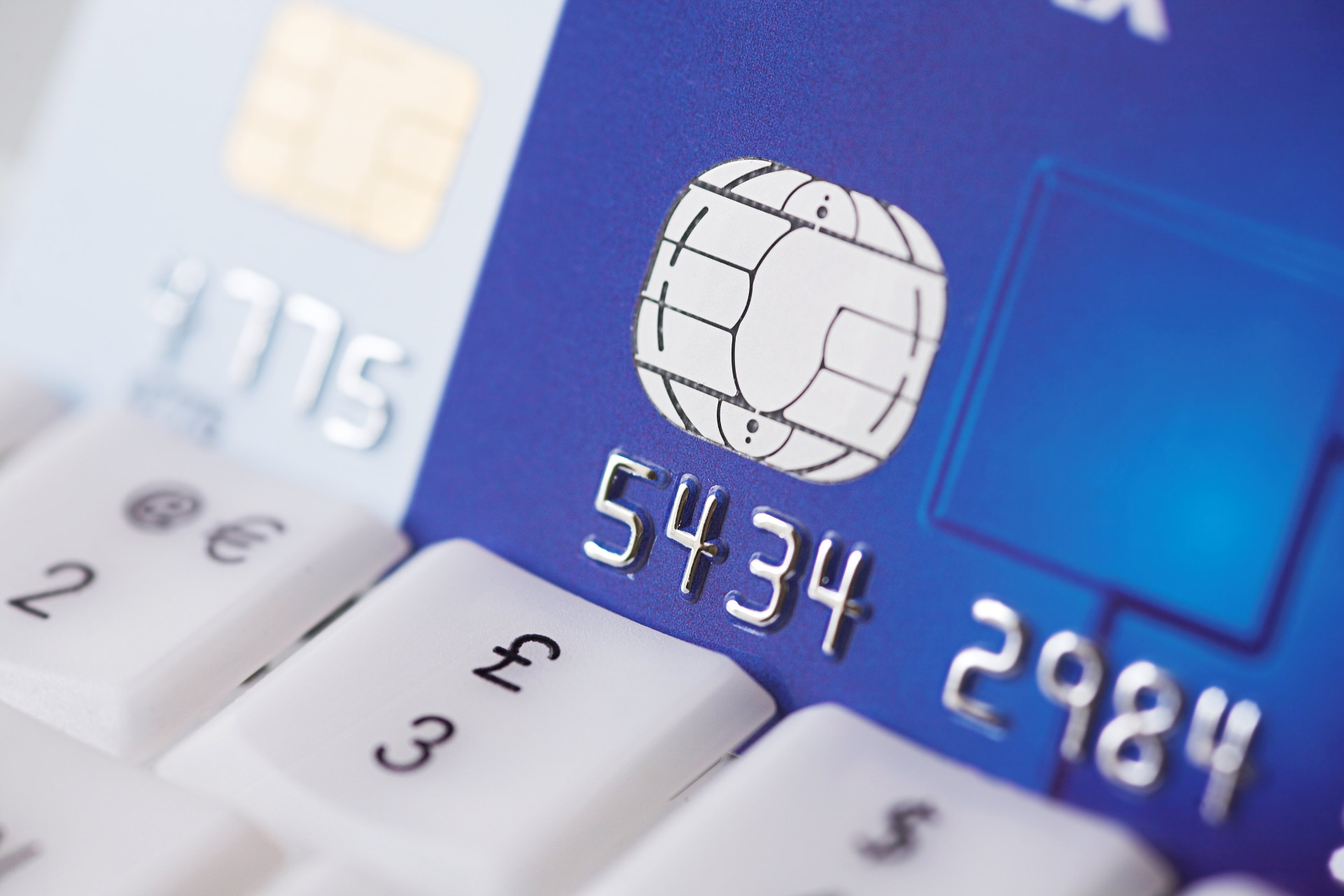 Players' Strategy
EUROPE – As they reported strong process in turnover for 2018, the FinTech Treezor (owned by Société Générale since September 2018) plans to feature new micro-services. They intend to further reach out for Europe, especially Spain, Italy, Portugal and Germany. Treezor claims over €6 million in sales figures for 2018 (+640% year-over-year). They issued 300,000 payment cards and processed €4 billion in payment flow that same year.
UNITED KINGDOM – The British payment systems (Bacs, Faster Payments, as well as Cheque and Credit Clearing schemes) joined a new entity called Pay.UK.
FRANCE – Care Labs, issuer of Chèque-Santé, announces they are going through a liquidation process. Despite high ambitions, multiple product launches (including Care Pay) and two funding rounds (totalling €7.2 million), this company founded in 2014 never managed to secure their business model, or attract enough corporate customers.
EUROPE – SolarisBank will now act as acquirer for Alipay, helping this payment service expand in Europe.
INDIA – PayU plans to buy out the e-payment specialist Wibmo for $60 million.
UNITED STATES – Mastercard acquires Transfast to boost account-to-account cross-border transfer services. Transfast already supports BtoB and P2P payments through Mastercard Send. If approved by relevant authorities, this transaction could be closed in H2 2019.
EUROPE – Klarna launches their Open-Banking platform meant to streamline accesses to over 4,300 banks on 14 EU markets, through a single interface, and based on their Access to Account APIs (XS2A). This platform will combine information (AISP) and payment initiation (PISP) services.
SCANDINAVIA – The Norwegian bank DNB teams up with the Danish FinTech Nordic API Gateway. DNB will rely on their API to feature an aggregation service, enabling their customers to check several account balances (from different Norther European banks) through a single mobile interface.
FRANCE – In line with PSD2 requirements, Crédit Agricole unveils their APIs for approved PSPs (payment initiation and account aggregation).
POS Checkout / mPOS & Retail
CHINA – Shenzhen's subway operation trials different technologies, including face recognition for both payment and validation processes in one of their metro stations. This service lets commuters have their associated account debited without presenting their payment card or pulling out their mobile phone at the gates. Yet another experiment on a market where Alipay's Smile to Pay has been tested with help from KFC since 2017.
INTERNATIONAL – Alipay partners with the Canadian cross-border PSP SnapPay. Alipay will be added as a payment option for the retail chain FoodyMart. This agreement should further expand their footprint in North America.
HONG KONG – HSBC gest ready to test their PayMe for Business app with help from roughly 15 companies in Hong Kong. The point will be to let their customers, users of PayMe, pay for in-store purchases in real time and in-app. They will have to scan a PayCode generated by merchants in PayMe for Business. After the first 3 months, merchants will be changed a 1.5% fee. The P2P version of PayMe launched in 2017, and already attracted 1.5 million users.
UNITED STATES – Amazon Go faces opponents in Philadelphia (Pennsylvania) where legal provisions prevent any player from opening cashierless stores: local authorities chose to impose cash acceptance in all retail outlets.
UNITED KINGDOM – Barclaycard partners with Alipay, enabling merchant customers to accept this payment solution in-store without making any changes to their POS systems. Roughly 70 corporate customers already expressed interest. This same month, Barclaycard also announced a partnership with UnionPay International, allowing 110,000 merchants to accept CUP payments.
Payment Cards
FRANCE – Orange Bank introduces a Visa Premium card in addition to their existing current accounts and regular Visa cards (launched in November 2017). The new card will also embed an LCD screen for dynamic CVx display. It will be charged €7.99 / month.
EUROPE – The Spanish start-up 2gether unveils a Visa debit card letting cardholders pay for their purchases in Euro as well as several cryptocurrencies (BTC, ETH, XRP, BCH, EOS, XLM and LTC). A beta version has been tested in Spain prior to being made available across the entire eurozone.
Money Transfer
INTERNATIONAL – Western Union teams up with Thunes (cross-border payments specialist focusing mostly on emerging markets). The idea would be to enable their customers to transfer money to and from mobile wallets.
Credit Transfer, Direct Debit & Instant Payment
EUROPE – The EBA Clearing reports on RT1 advancements: their IP infrastructure made progress in Germany, where it reached critical mass. They attracted 3 additional leading institutions (Deutsche Bank, DZ BANK and Commerzbank). Over 1,700 PSPs in Germany can now rely on this service.
NEW ZEALAND – After a long test phase, Payments NZ launches their first APIs for payment initiation and account information.
BELGIUM – KBC/CBC chooses not to charge instant credit transfers even when payments are sent to an account held in another participating bank.
SPAIN – Six Spanish banks (Banco Sabadell, Banco Santander, Bankinter, BBVA, Caixabank and Grupo Cooperativo Cajamar), accounting for nearly 85% of all cross-border payments in the country, are opting for SWIFT gpi.
Fraud Prevention & Security
INTERNATIONAL – The FIDO Alliance announces World Wide Web Consortium (W3C) adoption of their WebAuthn standard to address the issue of using passwords as authentication factors. They keep praising full migration to strong and multi-factor authentication mechanisms, including biometrics.
Blockchain & Virtual Currencies
INTERNATIONAL – The trading and investment platform eToro acquires the Danish Blockchain specialist Firmo. eToro intends to rely on their R&D teams to boost their skills in managing assets using the Blockchain.
e-Commerce & e-Payment
FRANCE – OUI.sncf partners with Facebook and lets customers book and pay for train tickets via the OUIbot Messenger chatbot. The payment card paired beforehand with their OUI.sncf account is debited. This conversational agent has also been ported to Amazon Alexa, Google Assistant and WhatsApp, but does not yet embed payment features in these cases. According to OUI.sncf, the previous version of their Messenger chatbot –launched in April 2016– would be used by 50,000 potential passengers each month.
NORWAY – Vipps teams up with the processor Nets to craft an e-invoicing service. To this respect, Nets's e-invoicing eKaktura solution will be made available through Vipps' platform. Their users may then pay their bills using Vipps' mobile app or via their e-banking portal.
IoT & Wearables
UNITED KINGDOM – Barclays gets ready to let Pingit users rely on wearables, especially their bPay bracelets. Also, a savings-like service will be launched so customers may define subcategories in their account for specific needs. And they should be able to link a debit card to their Pingit account as of this summer.
Mobile Services
UNITED KINGDOM – Yolt tests a Payment initiation service (PIS) with help from their British customers and launches "Yolt Pay Beta". Its users will be able to initiate transfers to their contacts from Yolt's mobile app. They may also check their account balances and send money from one account to another (to save money or avoid overdrafts, for instance). Yolt already has partnerships in place with Lloyds, Bank of Scotland, Halifax, RBS, Natwest and Ulster Bank.
FRANCE – La Banque Postale plans to propose Apple Pay: an official announcement is expected to de made quite soon but no launch date has been disclosed so far.
FRANCE – Crédit Agricole features Samsung Pay. This service should be made available from all their regional banks by April 2019.
INTERNATIONAL – Revolut unveils Auto-Exchange: over 3 million users with then be able to exchange money from their mobile phone to any of the currencies supported by their platform. Customers may set exchange rates they agree to transact to/from and their transactions are automatically carried out to the selected currency when the specified rate is reached.
MEXICO – Several companies would be interested in the mobile payment platform (CoDi) by local central bank Banco de Mexico. This platform is meant to let customers pay and be paid from their mobile phone, at no extra cost. According to rumours, Uber, Amazon and MercadoLibre would be among interested players or companies to have been approached.
CHINA – WeChat (Tencent) claims their payment transaction volume exceeded 1 billion for 2018, also reporting that commercial payments represented more than half of the number of transactions.
INDIA – Xiaomi rolls out their Mi Pay mobile wallet in India. Existing partners include ICICI Bank and PayU.
Source: ADN'co Payments Insight