News in Brief – February 2019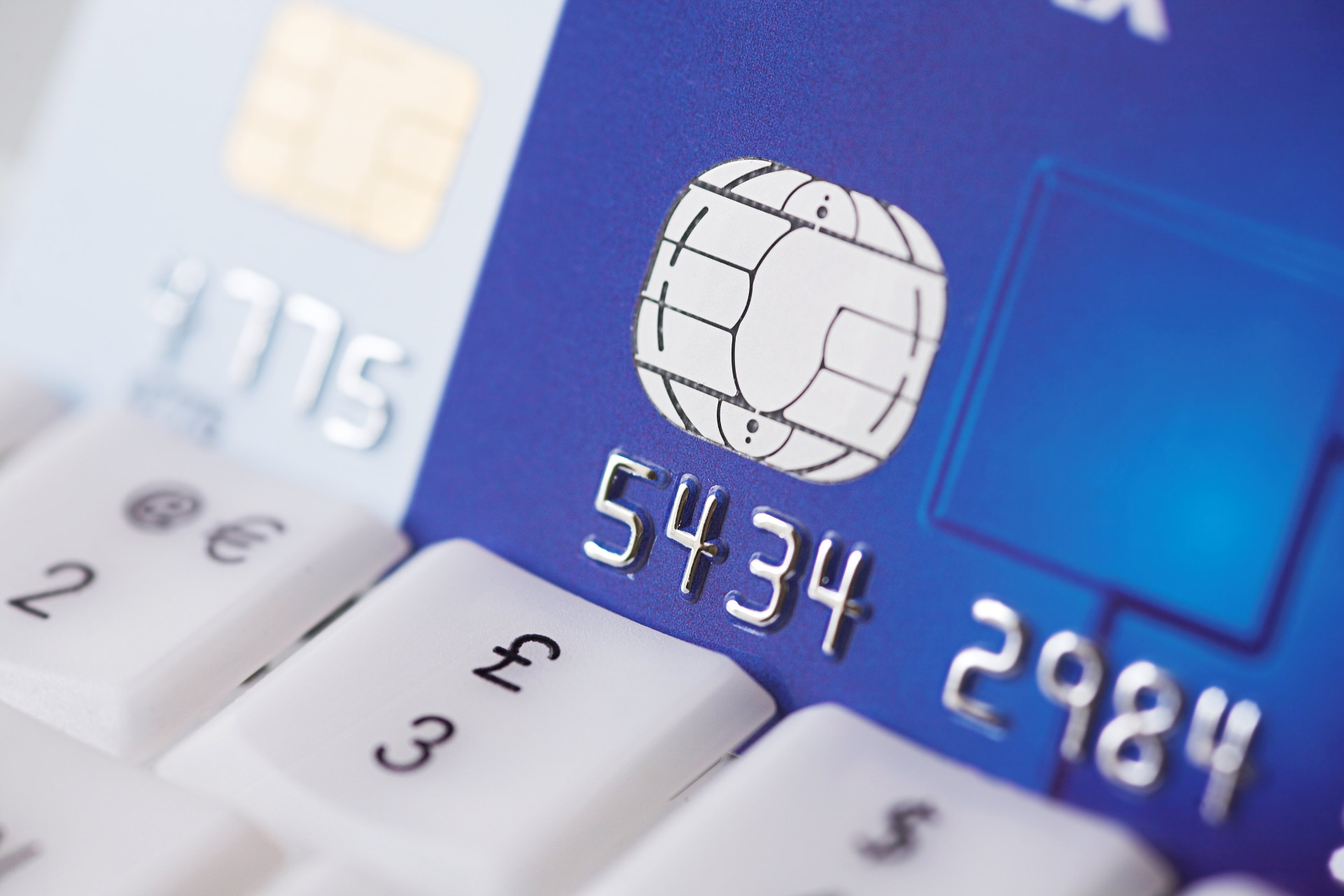 Players' Strategy
UNITED STATES – PayPal falls short of expectations and reports $4.23Bn instead of $4.24Bn for Q4 2018. Even so, they still witness strong growth due to recent acquisitions (iZettle and Hyperwallet) as well as Venmo's encouraging results. For 2018, PayPal revenue hit $15.45Bn (vs $15.46Bn expected). Regarding their mobile payment business, they claim $67Bn in transactions for Q4 2018 (+40% vs 2017).
FRANCE – After they bought out BNP Paribas Personal Finance's prepaid card business in the end-2018 and invested €4M in their prepaid strategy, the EMI Morning (E.Leclerc group) manages several million gift cards through their brand KADOIA. They now intend to feature a mobile app for customers as well as a dashboard for merchants. Their online money pot has since been rebranded to Wipliz and Morning will be working on their Morning Pay and Morning Jump accounts (for teenagers). They mostly aim for a BtoB approach, favouring white-label solutions (later to account for up to 80% of their revenue).
FRANCE – BNP Paribas, reports over 400,000 customers in France and 3 million in Europe for Hello Bank! (this service is also available in Italy, Germany and Belgium). For Nickel, they claim more than 1 million customers in 2018 and 44% increase in business capital year-over-year. From 4,500 newsagents, they aim to attract 7,000 partners by the end of 2019.
FRANCE – Crédit Agricole reports on their low cost offer. Eko was launched a year ago and has been adopted by 80,000 customers so far. In December 2017, Crédit Agricole aimed for 500,000 customers in 5 years. For the group's e-banking offer BforBank, they claim 225,000 customers mid-February, vs 215,000 in Q3 2018. In this case, they intend to attract 350,000 customers by end-2020.
FRANCE – The British neo-bank Revolut claims 500,000 customers in France and 4 million globally. They also report 10,000 registrations each day (vs 7,000, 6 months ago). All in all, they claim 1.2M active users each week, and 1.9M each month. Their target remains unchanged: 100M customers worldwide in 4 years, and additional markets.
FRANCE – Orange Bank reports negative operating results for 2018: €169M (vs 93M in 2017). Their net banking income reached €43M in 2018: ‑41.1%. This situation is accounted for by Orange Bank-related customer acquisition costs. This service would have attracted roughly 250,000 people in France.
POS Checkout
FRANCE – Lidl tests a mobile self-scanning service called Shop and Go enabling customers to show their barcodes for checkout at the cash counter.
FRANCE – Mid-2018, Casino started implementing an in-store cash withdrawal service. According to Les Echos, roughly 30 cash withdrawals were carried out in each of the participating hypermarkets each week, and 10 in each supermarket.
FRANCE – Casino's automated store Le 4 (Avenue des Champs-Élysées) has been reconsidered: a less ambitious project should see the day instead, in a smaller point of sale likely to open next June.
ATMs & Cashback
UNITED KINGDOM – Lloyds Banking Group plans to let merchants feature cashback services, especially in rural and ATM-deprived areas where over 50,000 merchants may be eligible. These retailers would also be paid by Lloyds to feature cashback offers.
SPAIN – CaixaBank, Fujitsu and the Spanish start-up FacePhi are considering face recognition instead of PIN-entry for ATM cash withdrawals. Some devices are first been installed in 4 branches in Barcelona. Larger-scale rollouts are scheduled for H2 2019.
Money Transfer
UNITED KINGDOM – First Direct opts for PayKey to implement a money transfer service based on social messaging apps. Just like Westpac before them, First Direct intends to streamline these processes using conversational platforms their customers are familiar with, through including an in-app payment option. These transfers may not exceed £350 per day.
Credit Transfer, Direct Debit & Instant Payment
FRANCE – BNP Paribas will be charging €5 for instant credit transfers if carried out with help from a banking advisor and €1 if the customer handles the transaction through his e-banking portal. The recipient will not be charged any fees. This service could be implemented in H1 2019.
CANADA – Payments Canada opts for SIA as a provider for their real-time national payment system, Lynx.
UNITED KINGDOM – TrueLayer unveils a set of APIs in beta, enabling businesses to accept near-real time credit transfers via Faster Payments. They insist on the part played by the Open-Banking trend in designing their value proposition.
Blockchain & Virtual Currencies
FRANCE – The Paris-based start-up Stratumn has been elected FinTech of the year by Finance Innovation competitiveness cluster. Stratumn crafted a technology binding Blockchain and cryptography to secure inter- and intra-company data and exchanges. Four of their ongoing projects are meant to address the banking and insurance sector.
UNITED KINGDOM – JPMorgan tests a virtual currency prototype based on Quorum Blockchain (1 JPM Coin = $1) for instant financial exchanges between institutions and businesses. These tests are in line with their previous work on an Interbank Information Network (which relies on Ethereum): this network now counts more than 150 banks.
Payment Card
UNITED KINGDOM – Barclays takes a minority stake in the digital loyalty start-up Bink. This investment could be worth £10M. Bink's Payment Linked Loyalty platform was launched in 2015, enabling customers to link their payment cards and loyalty programmes, to collect points more easily.
E-Commerce & E-Payment
FRANCE – Amazon unveils Recharge près de chez vous, based on a network of 15,000 points of sale. Customers may pay for their Amazon.fr orders in cash, either via purchasing coupons to reload their balance (€10, €25, €50 or €100) or showing their Amazon barcode to top-up their gift card balance (from €5 to €500). By way of reminder, in the end of 2018, a partnership was announced with Western Union, enabling them to pay for their orders at WU agents.
NETHERLANDS – iDEAL reports 69.5% mobile transactions. In the end of 2017, mobile media were already starting to gain ground: 54.8% of all iDEAL payments were dealt with through a mobile banking app. In the end of December 2018, the group claimed that P2P transfer apps, including Tikkie, were behind 17.5% of all iDEAL transactions. When it comes to e-payments, iDEAL observes a 38.5% increase in transactions: 524M transactions in 2018.
UNITED STATES – The API-based FinTech-as-a-Service platform Rapyd lets individual and corporate customers pay and be paid online using local means of payment (for national and cross-border transactions). They just raised $40M from Stripe and General Catalyst. Rapyd supports bank transfers, e-wallets, as well as cash for local acceptance and payouts.
Mobile Services
UNITED STATES – The American broker TD Ameritrade lets its customers instantly fund a brokerage account using Apple Pay: a way for them to streamline customer identification processes via fingerprint scans (Touch ID) or face recognition. This option is consistent with their former focus on integrating messaging channels. In spring 2018, TD Ameritrade also participated in the launch of Apple Business Chat.
JAPAN – Line merges their instant messaging service Line with the mobile payment service Line Pay. This merger is in line with their launch of Line Pay Global Alliance centralising payments and services on four markets (Japan, Taiwan, Thailand and Indonesia). Line also sealed a certain number of partnerships since 2011 (Toyota, Uniqlo, Softbank, Rakuten, etc., in the retail sector, or Visa and Tencent, in the payments industry). This group report $53M in losses for 2018, even if they achieved a $1.89Bn turnover (+24%).
FRANCE – Ever since its launch early in 2018, the neo-banking player Max (Crédit Mutuel Arkéa) claims 50,000 active customers for 90,000 app downloads. They aim to attract 100,000 customers by end-2019. Besides their account aggregation services and payment cards, Max recently added a financial coach (in partnership with Payboost). They also plan to present a payment platform in March. The idea would be to allow their users to initiate instant credit transfers from their aggregated accounts. Other projects include: SMS-based payments and a cash-back system (likely to see the day in H2 2019).
UNITED STATES – Alipay has been added to Walgreens's payment options in 3,000 of their US locations, and intends to cover 7,000 locations by April 2019.
FRANCE – HSBC France lets its customers add their credit and debit cards in Apple Pay for future mobile contactless payments.
Source: ADN'co Payments Insight