Mastercard enters the BNPL market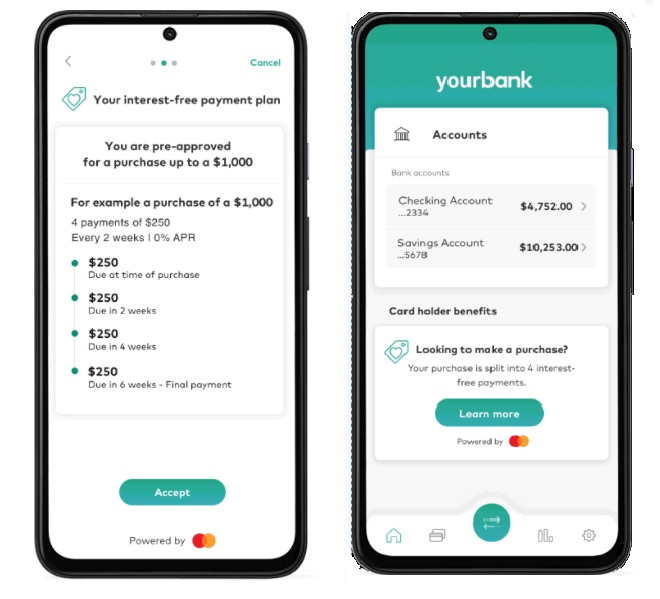 Mastercard Instalments is the name of the new fragmented payment program (BNPL) coming to the U.S., Australian and U.K. markets. It will allow consumers to access this increasingly popular form of payment across its extensive network while enjoying the benefits of the card.
FACTS
MatserCard's new Buy Now, Pay Later (BNPL) program offers consumers a flexible, ubiquitous way to pay online and in-store in equal, interest-free installments - an additional choice to debit, credit or prepaid cards.

Mastercard "Installments" will be available in the first quarter of 2022 in the U.S., U.K. and Australian markets.

U.S. banks Barclays, SoFi, Synchrony and Marqeta will be the first to roll out these types of loans to their customers.

Mastercard will not lend directly to customers. It is positioning itself as an intermediary for banks and fintechs that will have the ability to "connect" to the Mastercard program to directly offer their BNPL offerings.
CHALLENGES
Simplifying integration for merchants: Mastercard Remittances is integrated with Mastercard's core network, which means it is no longer necessary for BNPL wallets and players to build direct settlement agreements with merchants or acquirers. BNPL providers can also complement their existing networks with additional merchant acceptance.

Integrate this offering into new payment rails: Pre-approved payments can be used directly on a merchant's website and can be stored in digital wallets, including Click-to-Pay, and then used online or in-store anywhere Mastercard is accepted.

Go further than the competition: Unlike most current BNPL offerings, consumers will continue to enjoy zero liability fraud protection, the ability to dispute unacknowledged charges, and the peace of mind that comes with the Mastercard acceptance footprint. Mastercard Remittances will also provide access and support for a new suite of APIs to power every step of the BNPL journey, from installment calculations to multiple refund options, all delivered securely and globally via Mastercard's multi-rail network.
MARKET PERSPECTIVE
Mastercard has been working on split payment solutions for a long time. As the market consolidates in the U.S. and around the world, Mastercard is now coming out of the woodwork to officially introduce its own BNPL solution.

International payment schemes Visa and Mastercard are looking for visibility and brand recognition to compensate for their current submission to strong disintermediation pressures on their many payment businesses. But they are not standing still and are innovating in many areas to demonstrate their ability to transform and even drive innovation in the payments industry.