M-Payment: Carrefour Pay Launches in France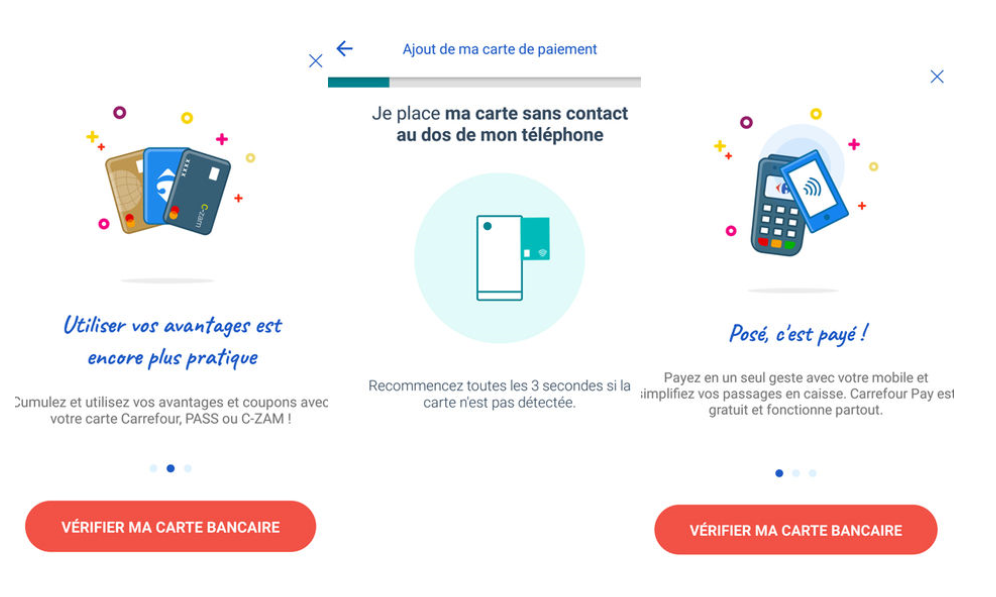 In line with their Carrefour 2022 transformation plan, the French retailer makes way for their mobile strategy and are launching their own mobile payment service. This offer will enable Android users to pay in-store from their mobile phone.
The Carrefour & Moi app has just been enhanced through the addition of a digital wallet which combines payment, loyalty and couponing so customers can save time at checkout.
Carrefour Pay will first be intended for customers with C-zam and Pass cards. The retailer is planning to expand this offer to other cards, as well as to all their French and Spanish customers by 2018.
The user has to download the app and specify his bank information. This service is NFC-based, like Paylib and Apple Pay. At checkout, they only have to tap their phone by the POS device, and confirm their transaction via PIN entry or fingerprint recognition.
Comments – Carrefour praises a digital strategy
Despite ongoing collaborations (as highlighted by the consortium behind Lyf Pay), the retail industry keeps challenging banks through featuring increasingly broad financial offers. They already built their own captive banks so they could improve their sales. Retailers haven't given up m-payment-related ambitions: this market is still expanding. After Casino and Auchan, Carrefour introduces a payment service, also. But, unlike their rivals' offers, which rely on Lyf Pay, Carrefour designed their own solution. They went for NFC rather than QR codes (in use for Lyf Pay). Carrefour Pay can work with any NFC-equipped merchant. The retailer wants to improve their KYC, mobile payment use levels, and their loyalty program.
On other markets, digital-associated initiatives have also been launched by Carrefour. They are relying on a partnership with the Chinese giant Tencent, for instance, to play a central part on this food industry. They partnered with WeChat, and their potential WeBank, which silently surfaced in the end of 2017. These groups are developing a credit service and future connected commerce solutions.
Read more: https://www.youtube.com/watch?v=mSMrf0ygkWA