Ledger will now also support the Coinbase Wallet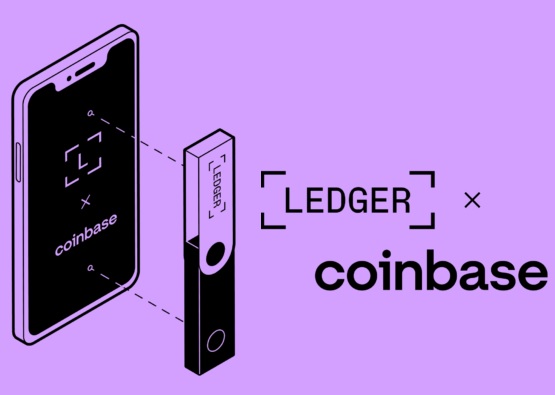 A new partnership has just been signed between two leading players in the crypto-economy. The partnership is between Ledger, a French unicorn specialising in hardware solutions for securing crypto-currencies, and Coinbase, the leading crypto-asset trading platform. Ledger is now compatible with Coinbase Wallet, offering new vast opportunities to the French unicorn.
FACTS
Coinbase users will now be able to secure their crypto-currencies and NFTs with Ledger. The Coinbase Wallet browser extension adds support for Ledger hardware wallets to its operating system.

Coinbase Wallet digital wallets can be connected to Ledger Nano X or Nano S physical keys.

A limited edition Coinbase Nano X key is currently available on the Ledger online shop for €149.
CHALLENGES
Securing investments: As the crypto-asset market becomes more democratic, the risks associated with cyber-attacks are increasing. Ledger and its offline storage solution represents an unstoppable solution to secure digital assets. And Coinbase intends to open up this peace of mind opportunity to its customers today.

Consolidating its status as a reference: Ledger is gaining new credentials today by partnering with the American giant Coinbase. The French player has nevertheless managed to establish itself on its own in a market of the future and is multiplying initiatives to consolidate its position as a pioneer and key player in crypto-assets. For example, it launched a payment card at the end of 2021.
MARKET PERSPECTIVE
Coinbase has 73 million users worldwide, including 10,000 institutional users. Coinbase is also said to store nearly 12% of the world's crypto-currencies in circulation, according to Alesia Haas, the company's CFO.

By way of comparison, Ledger has more than 4 million customers.