La Banque Postale Consumer Finance to adopt Alma's split payment technology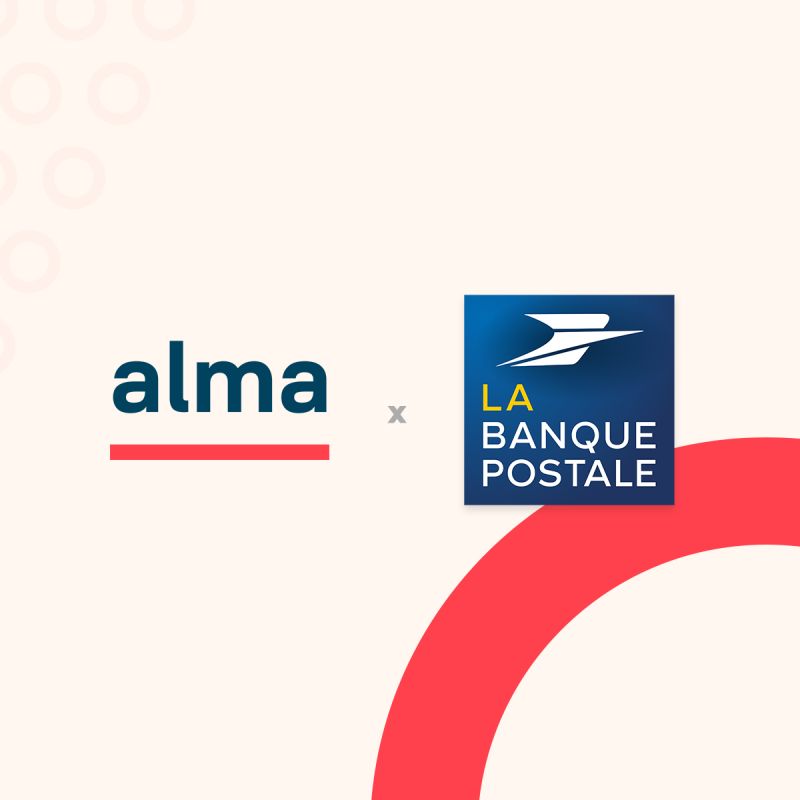 FACTS
La Banque Postale Consumer Finance has just announced a new partnership with Alma, a french FinTech specialized in BNPL.
The objective of this collaboration is to allow the bank to position itself with a white label offer on a high potential market.
This new partnership is materialized by an offer of split payments in up to 36 times, addressed to french merchants, operating online or in stores.
The offer dedicated to e-commerce will allow installment payments in 12, 24 or 36 times. In contrast, a 2-month payment offer is available at the point-of-sale.
A simple technical integration will allow merchants to offer the payment solution to their customers. The commission fee has not been disclosed yet by the two players.
CHALLENGES
Positioning on a growing market: BNPL FinTechs have recently raised record amounts of funds. In France, its success is due, among other things, to the tightening of regulations introduced by the Lagarde law in 2010, which has made consumer credit subscription much more complex. Players have adapted to this by pushing for split payments of less than 90 days, often free of charge, which are not covered by the law. Nevertheless, the market could reach 10 billion euros by the end of 2021 according to the FEVAD. In this case, LBPCF offer is very similar to a personal loan with relatively long terms.
Pursue a major overhaul: La Banque Postale started 2021 with an overhaul of its consumer finance subsidiary. This partnership with Alma is fully in line with this strategic evolution aiming to strengthen this activity for the group and to develop its white label offer.
Increase its credit exposure: La Banque Postale is counting on this partnership to achieve its objectives and thus increase its credit exposure by 40% by 2025.
Generate mutual synergies: La Banque Postale will provide a financial investment to sustain Alma's debt and get involved in the development of its technology. The bank does not exclude to invest further in the capital of the FinTech. Alma will also benefit from the bank's profiles of a 5 million customer's data, which will allow The FinTech to realize a scoring more quickly.
MARKET PERSPECTIVE
La Banque Postale has strong ambitions and it was trying to realize them by buying Floa Bank – the group was in the last round of potential buyers – until BNP

Paribas became the favorite for this acquisition.