Credit
Innovation
United Kingdom
Koyo Pulls the Open Banking Card, Announces another Funding Round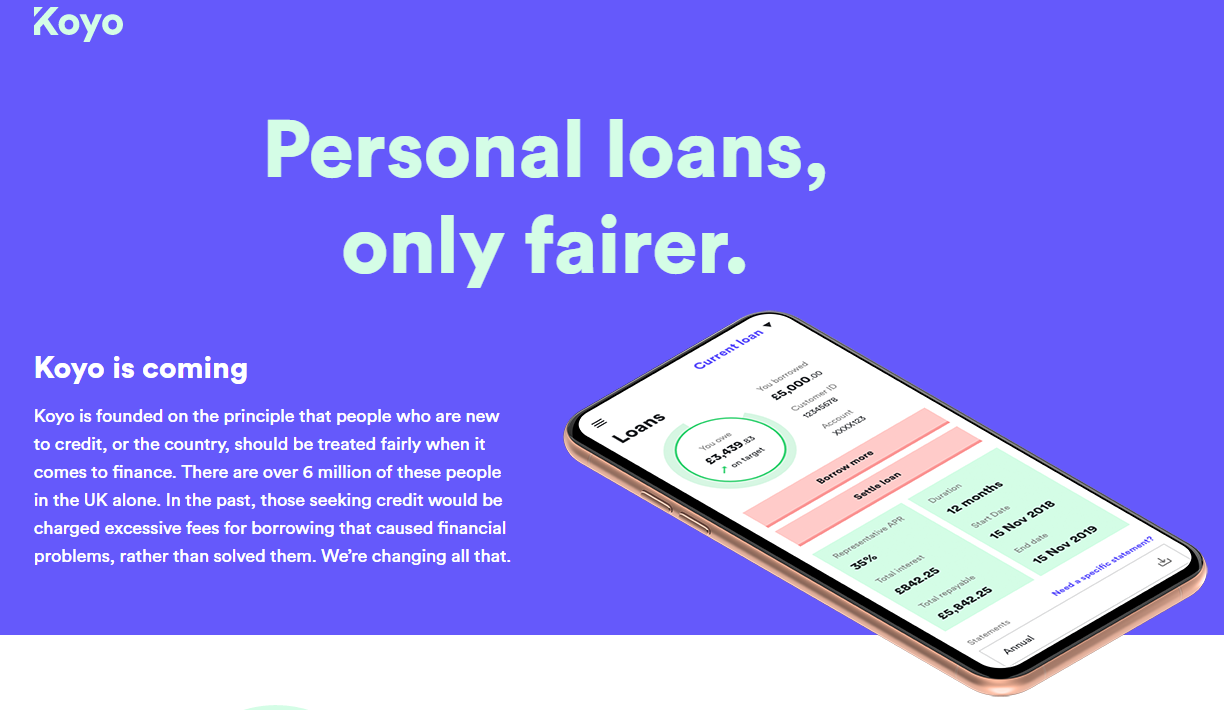 FACTS
The British company Koyo announced a $4.9 million funding round. This FinTeh was founded in 2018 and mostly deals with customers without a credit history (e.g.: expats) or poorly addressed by banking institutions.
Koyo provides them with short-term loans at lower rates (compared to conventional institutions).
They made the most of Open Banking-entailed opportunities and on their direct access to bank data to build their service. They may then feature customised offers, best suited to specific financial situations.
Their latest investment will be fuelling their platform scheduled to launch by the end of the year.
CHALLENGES
Aiming for new customers. Koyo aims for newly arrived customers or people poorly addressed by conventional British institutions (poor credit history), who might not be considered by the main credit rating bureaus (Equifax, Experian, Transunion), i.e.: nearly 6 million people in the UK.
Analysing financial data to improve credit scoring processes. With access to these customers' bank accounts, Koyo might more accurately assess their repayment ability, actual income and average spending, using this information instead of typical credit history.
MARKET PERSPECTIVE