Credit
Regulation
Payment
United Kingdom
Klarna will report credit scores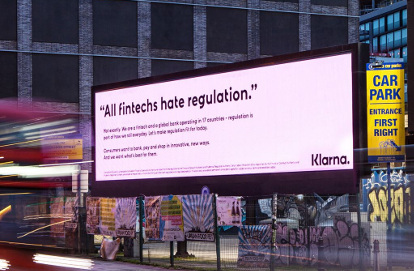 BNPL giant Klarna, whose flagship product is under review by prudential regulators, has announced that it will report its customers' transaction information about their credit transactions to the UK's leading credit rating agencies. This decision appears to be taken in anticipation of forthcoming European regulations to better regulate Buy Now Pay Later. At the same time, the fintech's valuation has reportedly fallen sharply and it is preparing for a crisis by reducing its workforce by 10%.
FACTS
From next month, Klarna will pass on transaction information from its 16 million UK users to two of the UK's leading credit rating agencies, Experian and TransUnion.

The changes include purchases made by users from 1 June using Klarna Pay in 30, Pay in 3, in-app shopping and Klarna Card.

Klarna has also announced a series of changes designed to proactively address the UK regulator's concerns:

clear indications that BNPL options are credit products;

partnership with the Fairer Finance Group, to ensure that BNPL's terms and conditions are clear, simple and easy to understand;

improvement of the real-time scoring system based on open banking;

introduction of an internal complaints arbitration that acts on an interim basis.
CHALLENGES
Promoting the financial well-being of its customers: this new initiative by Klarna is presented as much as a regulatory obligation (to come), as an opportunity for customers to build up a credit history with the rating agencies enabling them in the future to borrow from other traditional organisations requiring this type of history.

Tackling a 'criticised' view of BNPL: One of the main points of attention in the Woolard report cited by the FCA is the invisibility of these 'small loans', which fly under the radar and which, when accumulated, can lead to indebtedness. Klarna reported higher defaults for 2021, up from 0.56% of gross merchandise volumes in 2019 to 0.67% last year. The aim of this new collaboration with the credit agencies is also to ensure that consumers do not get into unsustainable debt.
MARKET PERSPECTIVE
While information on UK payment performance will be visible to other lenders, via a UK consumer credit report, Experian and Transunion have further analysis and updates to make to their scoring mechanisms before BNPL transactions have a direct impact on credit scores.

The Irish central bank was the first to legislate on this issue. It has set out new rules for BNPL players, claiming that the new legislation fills a gap in consumer protection.

Rumours are rife about a player as influential as Klarna. According to some analysts, its valuation has collapsed by 30% from its last funding round, as the fintech seeks to raise new funds.