Payment
Players' Strategy
United Kingdom
Klarna, Poq & Stripe Partner to Boost the M-Commerce Sector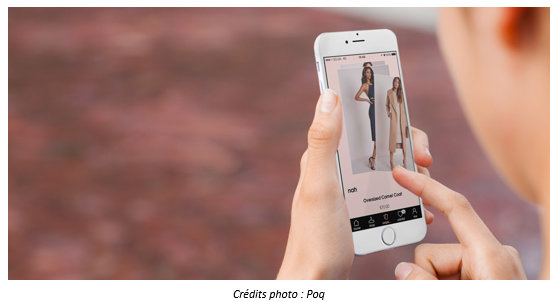 Photo credits: Poq
FACTS
The British retailer Missguided announces they are opting for the Swedish FinTech Klarna, the SaaS platform Poq and the e-payment company Stripe to reshape their mobile app.
Goals: Come up with revisited, transparent and customised customer processes.
The new version of their app should build on Stripe's technical infrastructure, Poq's experience in designing e-commerce apps, as well as on Klarna's instalment solution for payments.
Missguided's British customers will then be able to order items in-app and pay for them 30 days later, interest-free, using Klarna's Pay Later.
CHALLENGES
Missguided's app alone accounts for more than 30% of the brand's mobile-based order volumes. These partnerships appears highly strategic and should help the retailer further optimise conversion rates for their m-commerce app.
Just like other merchants who also decided to implement payment facilities, Missguided hopes their sales will increase as they add pay later services from Klarna.
This partnership is also a means for the Manchester-based brand to bridge the gap between consumers' expectations (when it comes to seamlessly order products from their mobile phone) and the complexity inherent to featuring a frictionless mobile checkout solution.
MARKET PERSPECTIVE
The British group opened their first brick-and-mortar store in 2016. They have since been focusing on multiple ways to increase their sales and appeal to more consumers. They also invested in AI and Machine Learning technologies to digitise their supply chain. And they now choose to rely on FinTechs to feature a one-of-a-kind customer experience.
Klarna, for its part, keeps attracting more merchants: pure players and brick-and-mortar retailers alike. A major partnership was announced in October 2018 with H&M in Sweden. As per this announcement, H&M invested €18 million to acquire less than 1% of Klarna's capital. In the UK, they are signing a second agreement just a few days after a partnership with Shopify Plus was announced.