Instagram Launches a Native Payment Solution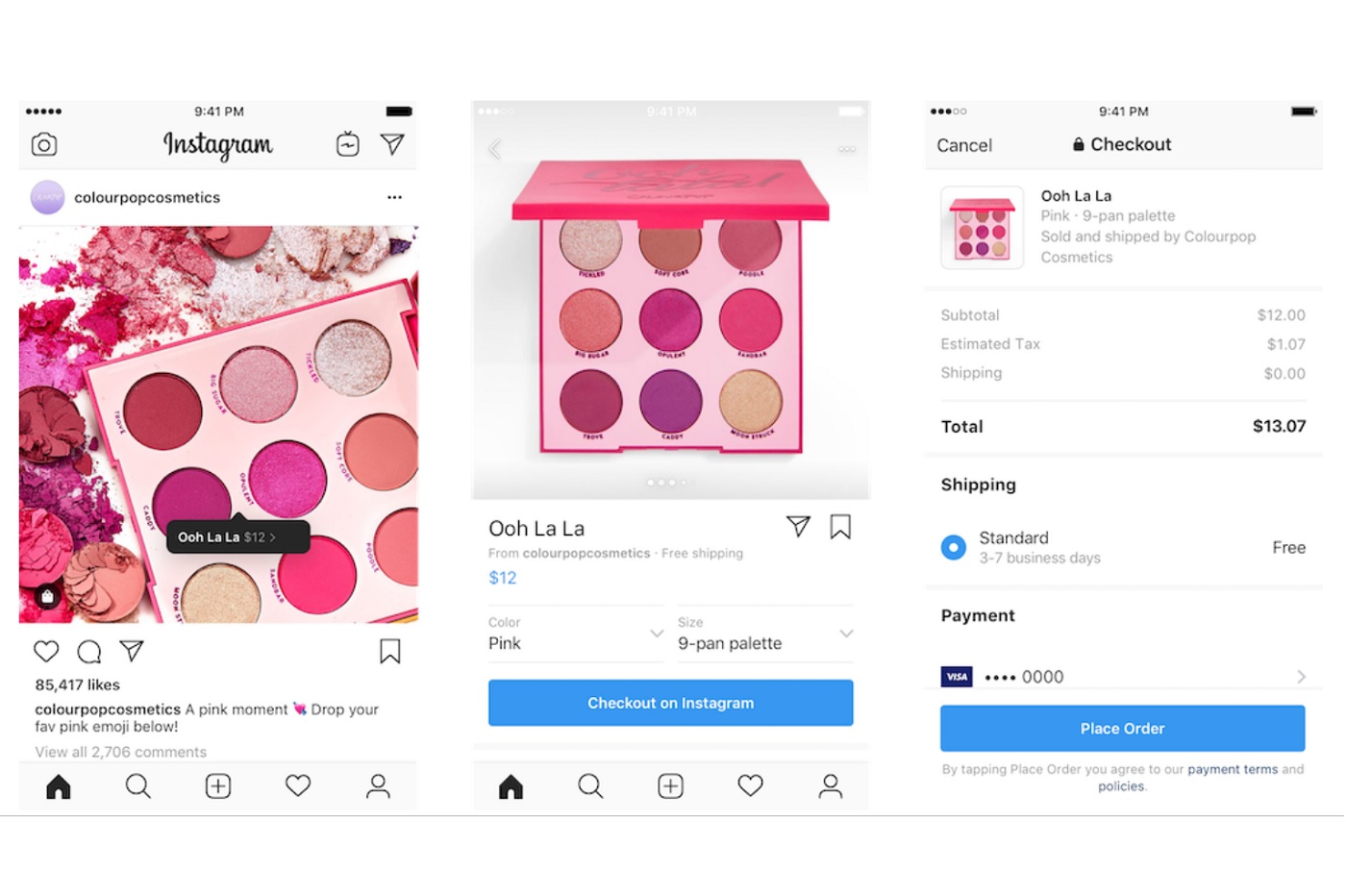 FACTS
The US social media Instagram is rolling out a native feature enabling its users to make in-app purchases. Tests have been underway since with a limited number of users.
Goals: Monetise their audience, improve conversion rates and, over time, challenge e-commerce giants.
The solution called Shopping Checkout lets Instagram users pay for articles without having to leave the app. Integrated means of payment: Visa, Mastercard, American Express, Discover cards and PayPal.
How it works

If the option is available for an item, the user can click the Checkout on Instagram button
He specifies his preferred options (colour, size, etc.)
Instagram stores his payment and shipping information, they only need to be provided once: a one-click payment process then applies
Shipping notifications are directly sent via Instagram so the customer may track his purchase

For now, this option is available in the US and with roughly 20 well-established brands including Nike, Dior, Zara, Prada or Burberry. If successful, it will be rolled out in other countries. A similar feature may also launch for Facebook.
CHALLENGES
Improve customer processes. Currently, 22 clicks are required on average when making purchases from this social app: from opening the product's information page to confirming the purchase. This new service should enable Instagram to speed up customer processes and increase conversion rates.
New revenue source. Instagram claims they want to boost sales for partner brands. Besides securing customer loyalty, Shopping Checkout can also be viewed as a new revenue source for this social media as they may charge fees on each purchase conducted in-app.  
MARKET PERSPECTIVE
In March 2018, a feature allowing brands to identify products in Instagram pictures landed in France. They could now enable one billion Instagram users to buy goods directly from the app.
This social media challenges WeChat, which added a shopping feature for their users to their social app several years ago. Just like the Chinese leader, Instagram is hoping to stand out as a major e-commerce player.
Shopping Checkout can also be viewed as a response to 's social commerce solution (launched in partnership with Amazon) or to Pinterest's service (Shopping with Pinterest).