InnoCells Focuses on Instant Credit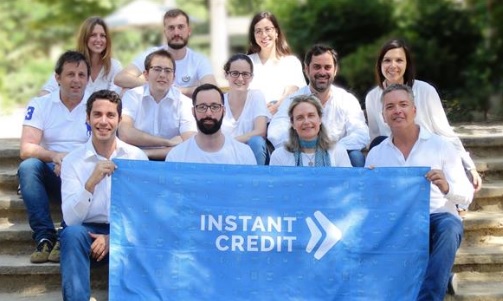 InnoCells, Banco Sabadell's hub of digital ventures, acquires the Spanish start-up Instant Credit which proposes financing solutions for in-store and online purchases. This start-up should then be able to achieve European reach for their solution. Sabadell, for their part, keeps building on partnerships with FinTechs, or on buyouts, by way of enhancing their digital capabilities in both payments and credit.
Instant Credit was founded in 2016 with headquarters in Barcelona. They act as an intermediary between lenders and borrowers via a digital platform enabling users to apply online for credit offers. The decisioning process only requires a few seconds
Instant Credit is active in Spain as well as in some European countries. They mostly address merchants with business in several EU countries looking to streamline their financing solutions.
Through this acquisition, InnoCells acts as a facilitator which –based on buyouts and partnerships– helps Banco Sabadell promptly be provided with digital skills. This subsidiary already invested €1.6 million in Bud: a marketplace for financial services in the UK. Among other operations, they also invested in a Spanish start-up focusing on digital signing and voice biometrics (Biometric Vox).
Comments – Consistently expanding Spanish ecosystems
In Spain, outstanding credit amounted to roughly €31 billion in 2017: +15% year-over-year. Considering this growth, conventional banking players in Spain are trying to come up via featuring innovative offers based on new entrants' skills and reaching out for additional regions. Banco Sabadell entrusted their InnoCells subsidiary with a part in spotting novelties, as an innovation lab and vehicle for investment. Through this acquisition, Sabadell is providing itself with the technologies and skills required to propose in-store and online instant credit offers. In the meantime, customers' interest in payment facilities has been increasing, and merchants praise instant credit offers as means to improve their conversion rates.
Other Spanish banks have opted for similar strategies, Santander, for instance, contributed to a $6 million funding round in the US start-up PayJoy. In this precise case, the idea was two-fold: attracting new targets (i.e.: underbanked segments) and establishing their competitive position in South America, Asia and Africa.