Ingenico and Binance partner to test in-store crypto payments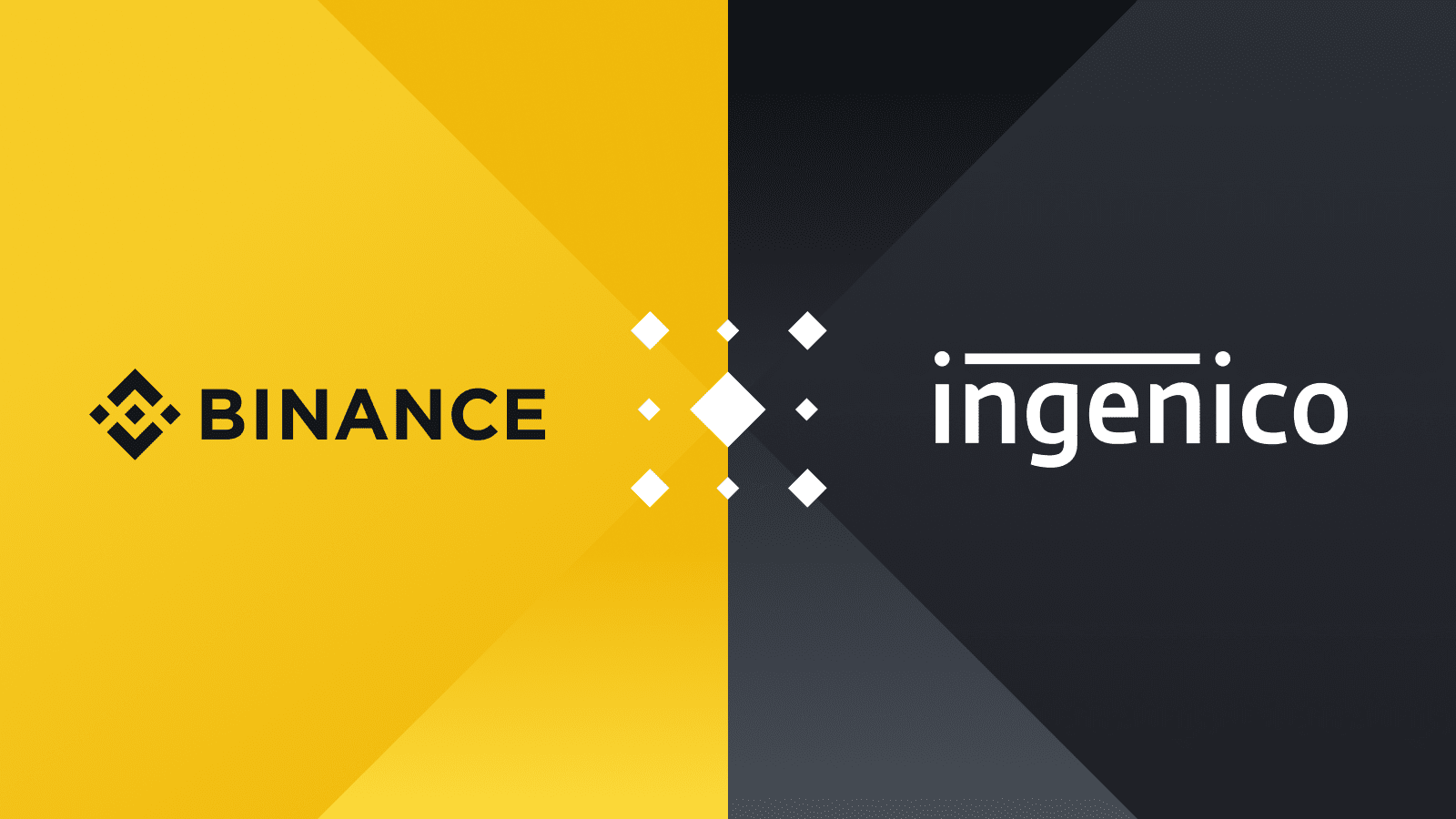 Payment terminal leader Ingenico and crypto giant Binance have just signed a strategic partnership to roll out a payment solution that allows consumers to pay in cryptos in shop. While this is a test at this stage, the move shows the transition that players are making towards the use of digital currencies.
FACTS
This acceptance solution will first be deployed in France, as a pilot, with two merchants in the restaurant sector (Le Carlie, a cocktail bar) and the retail sector (Miss Opéra, a fashion boutique).

Users will pay via the Binance wallet (Binance Pay) previously installed on their smartphone. Binance released a video this Wednesday morning showing a payment at Miss Opera.

Customer journey:

Both the consumer and the merchant will need to have the Binance wallet.

The merchant will then need to determine whether they want to be paid in Tether (USDT) or Binance USD (BUSD), which are stablecoins (stable cryptos) backed by the dollar.

The merchant will then be able to generate a QR code with their AXIUM payment terminal (a range of Android terminals), which the consumer can read to make the transfer between wallets.

At this stage, Axium can accept more than 50 crypto-currencies at the payer's end. Within a few months, the two partners should also test the possibility for the merchant to be paid in dollars or euros.

This crypto-currency payment solution will also be deployed more widely in Europe, in countries where the use of crypto-currencies has been regulated, thanks to the integration of Binance Pay into Ingenico's payment terminals.
CHALLENGES
A strategic partnership that Ingenico hopes will boost the use of cryptos in retail, given its footprint in the terminal market. For now, it's about cryptocurrency payments - this solution will automatically offer an exchange rate, which will be locked in for a few minutes, allowing for a fast and smooth user experience. But, Ingenico and Binance are working on a second solution, to automatically turn crypto assets into fiat currencies. This can enable a wider swathe of merchants to start using crypto-currencies.

It also addresses a need for crypto-currency users to be able to spend them more easily at local businesses. According to the release, 93% of crypto-currency holders said they would use cryptos to make purchases if given the option. But this development is hampered by the fact that cryptos were never thought of as universal payment instruments, but primarily as speculative instruments. However, the situation is gradually changing, particularly with the emergence of European digital currency projects. This type of initiative should therefore gradually accustom consumers to the use of a digital currency wallet.
MARKET PERSPECTIVE
Launched in 2017, Binance is the world's leading cryptocurrency exchange platform with over 120 million users.

Binance, which has obtained PSAN (digital asset service provider) status, to roll out its solution in France, launched its cryptocurrency "tour de France" a few weeks ago, with the aim of democratising knowledge of cryptocurrencies in the regions. The cryptocurrency giant also announced the release of a tax calculator aimed at simplifying the declaration of their capital gains or losses for individuals.

Finally, it should be noted that if the two partners have chosen France, it is because it has very early on asserted itself as a favourable environment for crypto-assets, given the early willingness of the authorities to offer a regulatory framework favourable to innovation because likely to avoid abuses.