In brief: UK government speeds up BNPL regulation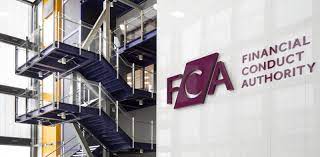 The eight-week consultation, which began on Tuesday 14 February and was announced by the UK Treasury, comes two years after the government announced its intention to tighten the rules on the use of Interest-Free Buy Now, Pay Later (BNPL) products and bring them within the scope of Financial Conduct Authority (FCA) regulation.
Interested parties and stakeholders have until 11 April to provide comments on the draft legislation published alongside the consultation, which will require BNPL lenders to be approved by the FCA and carry out affordability checks to assess consumers' ability to take out loans.
The department said consumers will also have the new right to complain to the Financial Ombudsman Service, which Jonathan Herbst, a solicitor at Norton Rose Fulbright, described as a fundamental change in approach for the industry.
The proposed rules follow years of exponential growth in BNPLs in the UK, with official FCA data showing that use of the product almost quadrupled to £2.7bn (about $3.6bn) of transactions in 2020.
The FCA issued a warning to BNPL firms against misleading advertising last August, calling on industry players to ensure that "consumers, particularly those in vulnerable circumstances, have the right information at the right time, so that they can make effective, timely and properly informed decisions".
In February 2022, the financial regulator asked four of the country's largest BNPL lenders - Clearpay, Klarna, Laybuy and Openpay - to amend potentially unfair and unclear contractual terms that could harm consumers.