Players' Strategy
International
In brief: Twitter also pays in crypto-currencies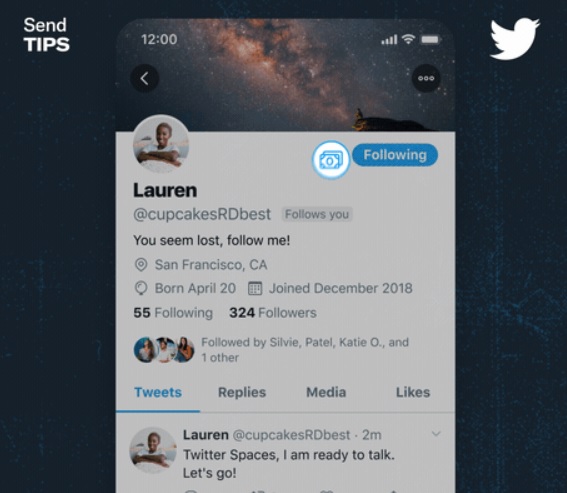 The social network Twitter is multiplying its initiatives to attract content creators. After the Super Follows, it also introduced a tip distribution system that integrates crypto-currencies.
Twitter has presented its new "Tips", a new feature in the form of a new icon on the profiles of Twitter users, allowing them to be rewarded by their audience around the world.
A special feature of the service is that it integrates several payment methods, including crypto-currencies (Bitcoin in particular).
Tips will be deployed worldwide. However, it will only be accessible on the iOS operating system at first, before an Android opening planned in the coming weeks.
Twitter's objective is clearly stated: to offer a way to send money to all its content creators, without borders.
Twitter specifies that the network will not charge for these "Tips".
A poorly rewarded dynamism
Twitter is currently struggling to monetize its platform but is not necessarily meeting with the expected success. In addition to its Tips, its Super Follows had generated only 6,000 dollars in revenue during their first two weeks of existence in the United States, and 600 dollars in Canada.