In brief: The Banque de France increases its pilots on MDBCs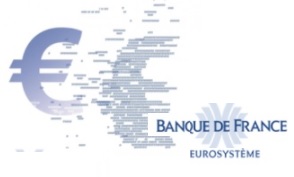 The Banque de France has just announced that it has successfully carried out another central bank digital money (CBDM) experiment.
This initiative involved the settlement of an OAT (Obligation Assimilable du Trésor) issue by AFT (Agence France Trésor) on a blockchain, with a group of players led by Euroclear (including Agence France Trésor, BNP Paribas, BNP Paribas Securities Services, Crédit Agricole CIB, HSBC Continental Europe and Société Générale).
The experiment took place between June 21 and 24. It is part of the pilot program launched in March 2020. The other experiments of the program are underway until the fall of 2021.
As a reminder, the Banque de France has also partnered with the Swiss National Bank and the Bank for International Settlements (BIS) innovation center to make cross-border payments more fluid on a European scale through a wholesale MNBC. The initiatives are therefore multiplying, but remain at an institutional level for the time being.